Sound:











Value:











(Read about our ratings)
Measurements can be found by clicking this link.
If you'd have told me (or anybody else) ten years ago that 2020 would see so many companies selling headphones for more than $1000, I'd have said you were crazy. But off the top of my head, I can name a dozen brands, and that's not even getting into earphones. With such a surprising number of competitors, it's becoming more difficult to create headphones that are truly distinctive. But with the HEDDphone headphones ($2499 USD), HEDD Audio has indisputably come up with something no one else has.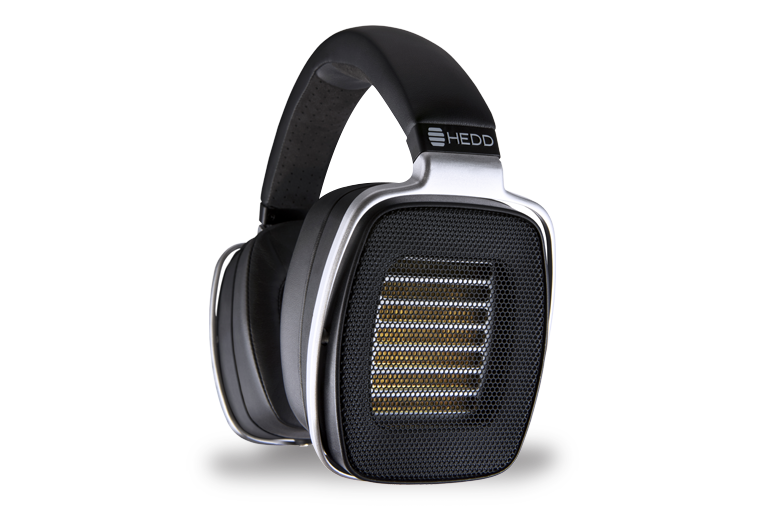 What distinguishes the HEDDphones is the use of full-range air-motion transformer (AMT) drivers. AMTs have been around for decades, but they have started to proliferate only in the last decade, as tweeters in speakers from Adam Audio, GoldenEar Technology, MartinLogan, and other brands. It's basically a ribbon driver folded into pleats, and the pleats work like the pleats in an accordion -- as they squeeze together, they force air out. The pitch is basically that it gives you the delicacy and detail of a conventional ribbon driver, but with more output. I wouldn't say AMT is the miracle technology some audiophiles claim it to be, but I've heard lots of good speakers with AMT tweeters. (A few bad ones, too.)
The HEDDphones aren't the first headphones or earphones to use an AMT; oBravo has used AMT tweeters in a few models. These headphones are, though, the first use of a full-range AMT driver anywhere. The driver measures about 2" by 2.5", much larger than an AMT tweeter. The HEDDphones are an open-back design, and from a design standpoint, they're not much different from the planar-magnetic headphones we see from Audeze, HiFiMan, and others -- no surprise, as planar-magnetic headphones use flat ribbon drivers. But the greater thickness needed to accommodate the pleats in the AMT driver makes the HEDDphones quite thick: about 1.5" not including the earpads, roughly 50 percent thicker than comparable models from Audeze and HiFiMan.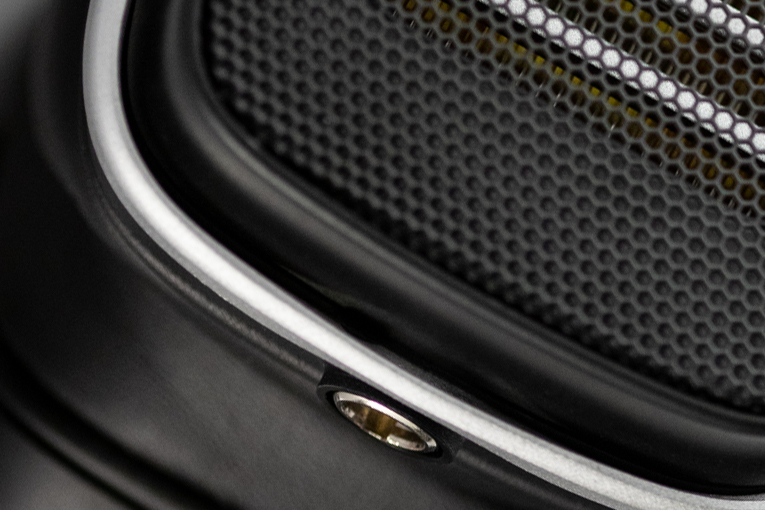 The cables connect using the Mini XLR plugs we've seen on many other high-end headphone designs. Rated impedance is 42 ohms, and rated sensitivity is 87dB/1mW, which suggests you'll need a fairly powerful headphone amp to drive the HEDDphones to loud volumes.
In the box
You get the HEDDphones and a 7.2' (2.2m) cable tipped in a 1/4" (6.3mm) phono plug. If you need a balanced cable, you should have no problem finding one from a third-party supplier -- aftermarket cables with Mini XLR connectors are common.
Use
At 1.6 pounds (728g), according to my scale, the HEDDphones are among the heaviest headphones I've tried, about 12 percent heavier than the Audeze LCD-X planar-magnetic headphones. I'm a pretty big guy, so I could wear them for an hour or so without my neck tiring, but I wouldn't want to spend an afternoon wearing them unless my head was on a soft pillow. Fortunately, the clamping force is tight enough that they don't fall off easily, and the plush earpads make even the HEDDphones' tight clamping force comfortable.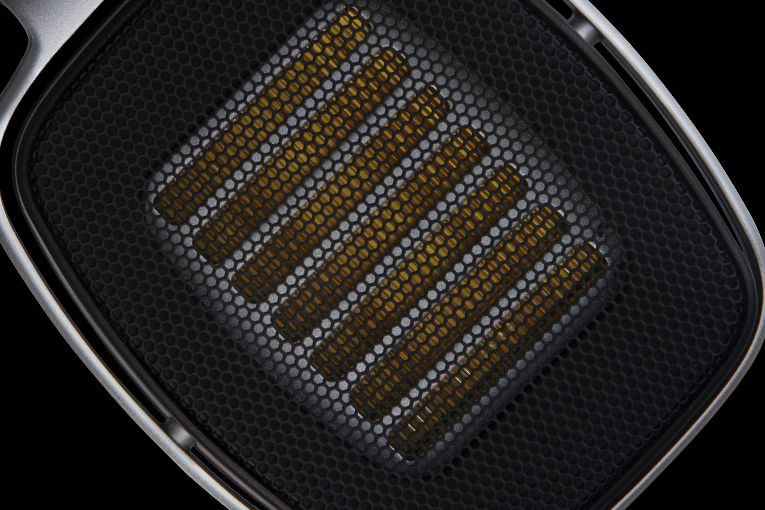 Driving the HEDDphones requires a decent headphone amp, but not an extraordinary one. The Schiit Magnius ($199), rated at 5Wpc into 32 ohms or 1.3Wpc into 50 ohms (straddling the HEDDphones' 42 ohms), got the HEDDphones up to a loud listening level even in the amp's low-gain setting.
Sound
Anyone who's read a few of my reviews knows I'm skeptical of -- well, a great many things, but exotic audio products in particular. In the quest to deliver something different and marketable, too many of them abandon the fundamentals, such as flat frequency response and low distortion. That's why I was happy to hear, when I played "Dad Gone Thing," from jazz singer Gregory Porter's new R&B album All Rise (24-bit/96kHz FLAC, Blue Note / Qobuz), that the HEDDphones don't sound unusual at all. At first listen, they sound somewhat like a typical set of planar magnetics, but less bass-shy than the average planar is.
Porter's voice has a wonderful mix of warmth and clarity, and the HEDDphones got this, leaning perhaps a dB or two toward the "clarity" side of that formula. Based on my listening alone, I guessed there was a little bit of extra energy somewhere between 2 and 3kHz (which also brought out the sound of the double bass's strings slapping and buzzing against the fingerboard). It also sounded like there was a little extra energy around 200Hz, which made the bass sound a little fuller; this kind of bump is actually the norm with most dynamic-driver headphones, but not something I often hear in planars, which tend toward dead-flat response below 1kHz. However, the HEDDphones' bass from about 40 to 150Hz sounded impressively tight and defined.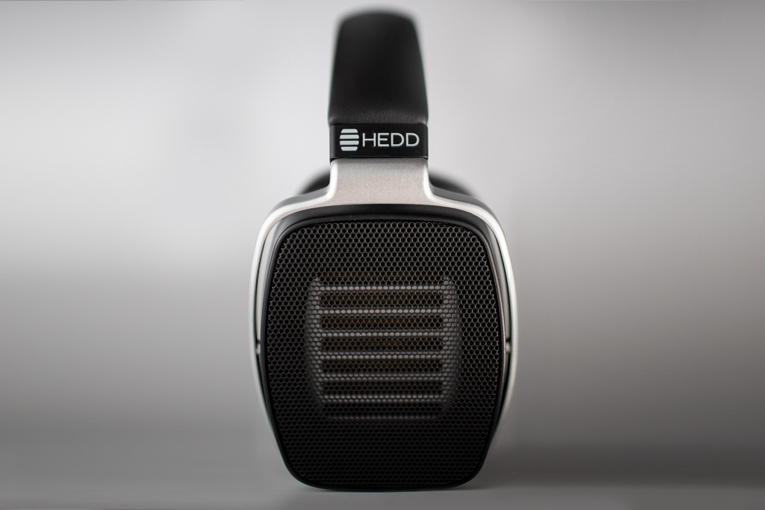 In every case here, we're talking about minor colorations that a person might like or dislike, and that opinion would likely vary with the program material. So what I'm taking a couple hundred words to say here is that the HEDDphones sound basically flat. And contrary to the statements of a few enthusiasts, "flat" in audio means "natural" and even "musical," not "dull."
Since the untimely death of their lead singer in late August, I've been revisiting the wonderful (but woefully under-recorded) Texas retro-metal band Power Trip, whose music recalls the revelatory early days of Metallica and Anthrax. Metal recordings are often the Achilles' heel of planar magnetic headphones, many of which have too little bass and too much lower-treble emphasis to do the genre justice. The HEDDphones played the group's more-or-less signature tune, "Executioner's Tax (Swing of the Axe)" (Nightmare Logic, 16/44.1 FLAC, Southern Lord / Qobuz), with no sonic hiccups or annoying colorations. Again, the response sounded flat, and every instrument and voice was presented, apparently, without emphasis.
On what I consider the most demanding material -- jazzy female vocals accompanied (at least mostly) by acoustic instruments -- the HEDDphones fared beautifully. I loved the way I could hear the resonance of the snare drum head (with the snares off) on "I Concentrate on You," from Patricia Barber's The Cole Porter Mix (16/44.1 FLAC, Blue Note / Qobuz). I loved the clarity of Barber's voice; again, I'd guess there was just a hint of extra energy between 2 and 3kHz, but it sounded like a slight clarity enhancement rather than a coloration. Even though this recording is just drums, double bass, acoustic guitar, piano, and vocals, it's hard to sort it all out because the instruments are playing so independently; nobody seems to be playing the same chord at the same time. But still, I could pick out all the individual parts easily.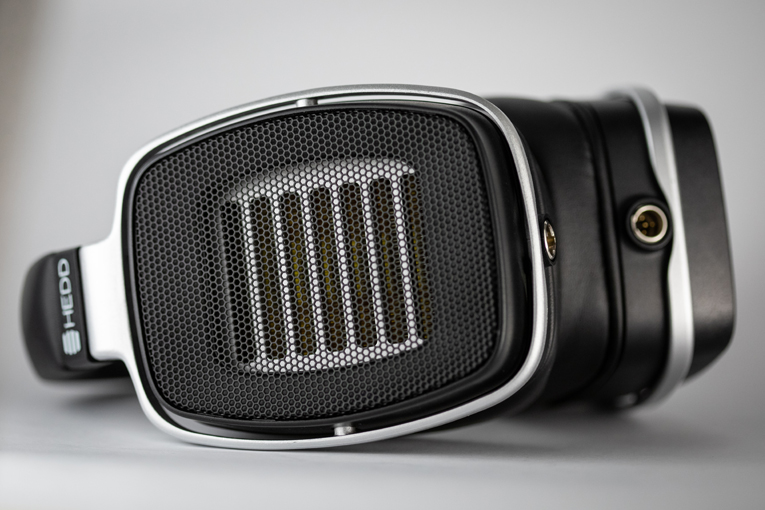 After hearing how deftly the HEDDphones handled such disparate material as Patricia Barber and Power Trip, I wondered what I could play that might reveal a flaw -- because every headphone design has a flaw, right? I tried everything from classical to modern pop and hip-hop, but the only album I could find that didn't sound pretty close to its best through the HEDDphones was Two for the Road, a live recording of high-energy acoustic guitar duets by Larry Coryell and Steve Khan (16/44.1 FLAC, Arista Legacy / Qobuz).
Usually the flaw headphones reveal when reproducing Larry Coryell's acoustic duet albums -- he also did a couple of amazing sides with the Belgian guitarist Philip Catherine -- is that they sound too bright. The HEDDphones didn't sound too bright at all; in fact, they sounded almost relaxed in a way that made this album more enjoyable to listen to. But that little bit of extra energy around 200Hz gave the guitars a more bloated, boomy sound, more like the big dreadnought-style acoustics that country players tend to use than the smaller, concert-style guitars that Coryell and Khan played.
Comparison
I compared the HEDDphones directly with two models that are similar in design, although a few hundred dollars less expensive: the Audeze LCD-X headphones (originally $1699, now $1199) outfitted with Dekoni Choice Suede earpads, and the HiFiMan HE6se headphones ($1800).
I thought the Audeze LCD-Xes -- in my opinion, the best headphones for metal that I've ever heard -- gave a more enjoyable (although probably not more accurate) presentation of the Power Trip tune, with a more visceral kick in the bottom end and some emphasis in the lower treble that brought out the vocals a little more clearly. But they sound a little "smiley" on more demanding fare such as the Patricia Barber tune I played, with more (and somewhat less tight) lower bass and a little more sibilance. Both headphones sound good, they're just different; I'd say the HEDDphones are less exciting, especially on rock tunes, but probably more natural sounding. Interestingly, although the LCD-Xes are a little lighter than the HEDDphones, for some reason they feel heavier to me.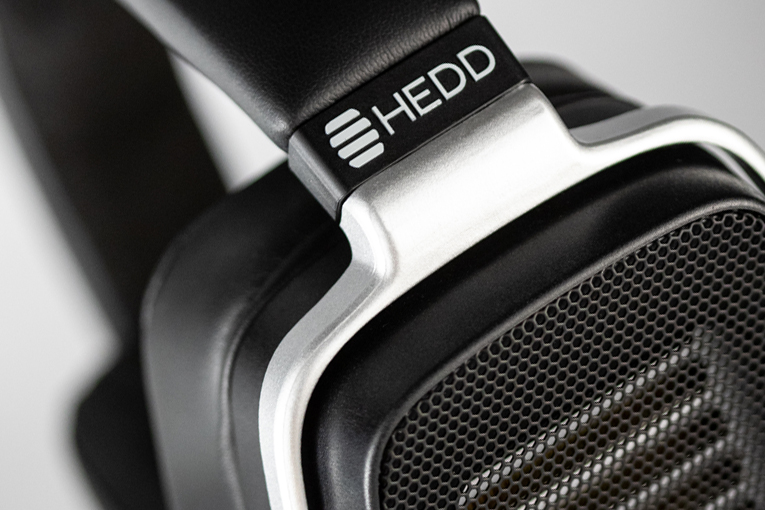 The HEDDphones and the HiFiMan HE6ses sounded, to me, more similar. The big difference I heard is one of tonal balance. The HE6ses are definitely restrained in the bass and a little more tilted up in the treble. This is a sound that lots of audiophiles love because it creates the impression of more treble detail and also tends to make the sound a little more spacious. But I think the HEDDphones are more versatile; you're less likely to find recordings or genres that don't sound good through them. The HE6ses are harder to drive, requiring the Magnius to be turned up full-blast with many recordings, but they're a lot lighter and more comfortable.
Conclusion
I'm pleasantly surprised that HEDD Audio could produce such versatile and good-sounding headphones in its first try, using a technology that, to my knowledge, has never been tried in full-range applications or in headphones. The HEDDphones aren't cheap, and they're quite heavy. Considering that I had such a hard time finding material that didn't sound great through the HEDDphones, I'd say they're one of the safest bets in high-end headphones -- provided you can deal with the weight and bulk.
. . . Brent Butterworth
This email address is being protected from spambots. You need JavaScript enabled to view it.
Associated Equipment
Amplifiers -- Schiit Magnius, Audio-gd NFB1-AMP
DACs -- Musical Fidelity V90-DAC, iFi xDSD
HEDD Audio HEDDphone Headphones
Price: $2499 USD.
Warranty: Two years parts and labor.
HEDD Audio
Salzufer 13/14 10587
Berlin, Germany
E-mail: This email address is being protected from spambots. You need JavaScript enabled to view it.
Website: hedd.audio