I recently got a request to review a headphone amplifier -- just an amp, with no DAC built in -- priced close to $10,000. This and many other products I've recently seen at audio shows have me wondering if the high-end audio industry has shifted away from its original purpose -- achieving better music reproduction than mass-market audio gear can provide -- and toward building audio gear intended more as objects of consumerist desire than as a means of achieving genuine improvements in musical reproduction.
This trend is encouraged by many audio publications, which feature luxury goods -- exotic cars, expensive spirits, watches, and more -- alongside high-end audio gear, in an effort to glamorize high-end audio products as "part of the good life." This seems like a necessary strategy if the featured audio products are intended to serve as status symbols in addition to being music reproducers.
But I have always considered quality audio gear as nothing more or less than a tool for exploring the art of music -- a noble goal that helps bring contentment to people's lives. That's why it bothers me when I see audio products being used to lend a veneer of cultural sophistication to the kind of status-obsessed, dopamine-fueled consumerism typified by the infamous "What Sort of Man Reads Playboy?" ads of the 1970s and '80s. Some publications have begun to present the audiophile as a refined man of culture who, in addition to knowing what audio gear is currently in vogue, is sure to tote around a Leica camera instead of a Canon or Nikon, and to drink single-barrel scotches rather than mere single-malts.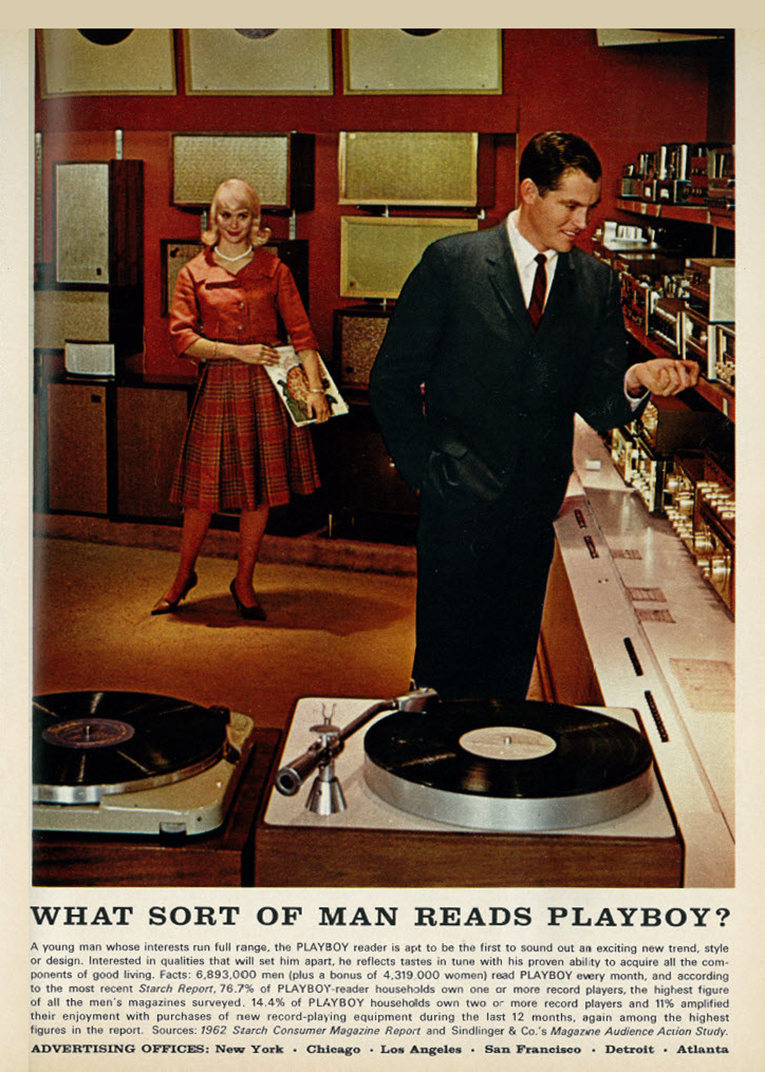 It's perfectly OK to buy nice cars and watches, and to drink whatever beverage pleases your palate. But these things have nothing to do with audio, or with a love of music. Audio serves the art of music, and music is certainly "part of the good life" -- but it's not a luxury good.
Developing a deeper love of music doesn't require being a bon vivant. It starts with a good audio system that delivers a natural, balanced tonality and can play at a fairly realistic level. This might be a very high-end system, although not all high-end systems achieve these goals. It could also be something as simple as the Audeze LCD2 Closed-Backs reviewed last month, paired with an iFi xDSD headphone amp-DAC. Or the roughly $1000 system SoundStage! founder Doug Schneider is putting together in his "System One" column. There are plenty of good reasons to spend more, such as getting a beautifully designed product that brings joy to the eye as well as to the ear, or adding a new technology such as Roon that delivers a better user experience. But the majesty of Stravinsky's symphonies and Sonny Rollins's solos will be apparent on any good system. Striving for elusive, perhaps even imaginary goals such as "inner detail" and "microdynamics" won't gain you greater insight into these works.
What will bring insight is to dig deeper into the subject of music. I recommend reading Jan Swafford's Language of the Spirit: An Introduction to Classical Music, and listening to the works he recommends, using the streaming service of your choice. Or read Ashley Kahn's Kind of Blue: The Making of the Miles Davis Masterpiece or Robin D.G. Kelley's Thelonious Monk: The Life and Times of an American Original, and savor the new insight you'll have next time you give those old Miles and Monk sides a spin. By understanding the times in which these artists lived, who influenced them, and what made their music innovative, you will emerge with a deeper appreciation of their music -- and the joy, contentment, and inspiration that comes with that appreciation.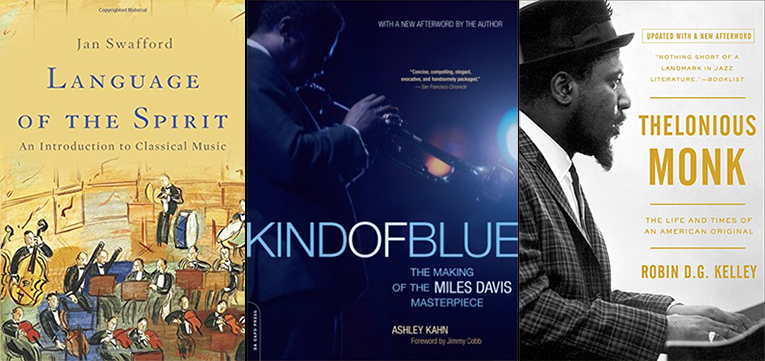 Once you've got a good system together, the only way you can achieve a more refined appreciation of music -- and, inevitably, a greater passion for music -- is through an investment of time. Driving a sports car and drinking $300 bottles of scotch may be lots of fun, but those activities will do nothing to deepen your connection with music. The works of Beethoven, Dexter Gordon, and Jimi Hendrix can stand on their own -- they don't need a comarketing deal with Ferrari or Glenlivet.
. . . Brent Butterworth
This email address is being protected from spambots. You need JavaScript enabled to view it.