Sound:











Value:











(Read about our ratings)
Measurements can be found by clicking this link.

The HiFiMan HE400se headphones are a classic example of product development. Last year, HiFiMan introduced a new, more mainstream, less artisanal industrial design with the Deva headphones . . . and I loved them not only because they had a great design, but because they had a fuller sound than the dozen or so HiFiMan models I've previously tested. Now HiFiMan combined the headband of the Devas with the cup design of the company's 400-series headphones to create the HE400se headphones—a "parts bin" model that costs just $149 USD.
The HE400se headphones' drivers are straight out of the HiFiMan playbook: planar-magnetic panels. In case you don't know what these are, they have a thin voice coil applied to a diaphragm, placed alongside rows of magnets. According to HiFiMan, the magnets are slimmed and shaped to minimize air turbulence.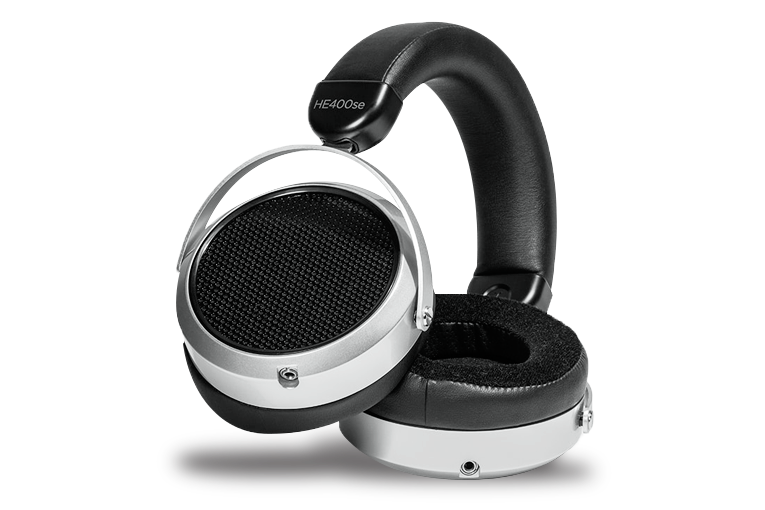 The jaded headphone-ophile might dismiss the Stealth Magnets Design as marketing pizzazz, but you can tell it's for real without even plugging the headphones in. A lot of light passes through the drivers—I couldn't read the 12-point text of this article on my computer screen through them because of the fabric on the inside and the metal grille on the outside, but I could discern the individual lines of text. And when I put them on the first time, I was shocked at how little external sound they block (something I expect my measurements will confirm).
Each earpiece has a 3.5mm (1/8″), three-conductor jack for the headphone cable, so it'll be easy to find (or make) a new cable if you damage (or just don't dig) the included one. The earpieces tilt up and down and swivel about 10 degrees right and left, so they should adapt easily to most head sizes and shapes.
In the box
The package includes the headphones and a 41″ (1.04m) cable with 3.5mm stereo plugs on both ends, with a 3.5mm-to-6.35mm (1/8″-to-1/4″) adapter.
Use
The headphones' swiveling earpieces and plush earpads—with velour on the face, pleather around the outer edge, and perforated pleather on the inside edge—made them very comfortable for me. Clamping force is light, and the headphones themselves are fairly light.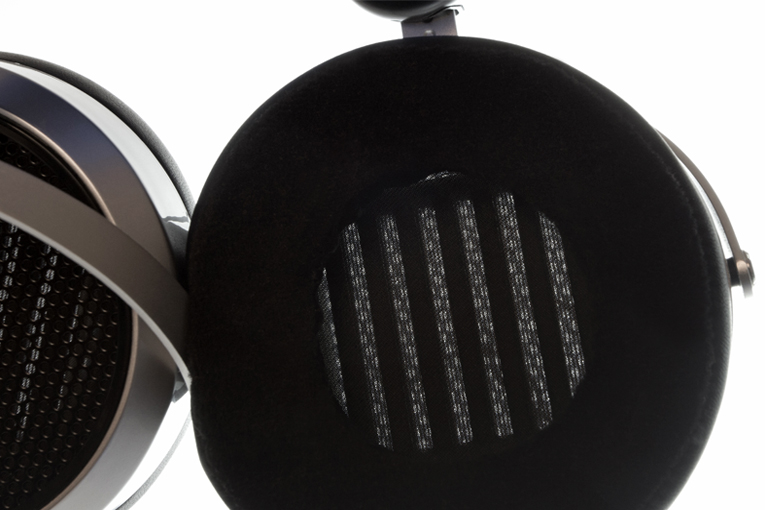 But you will probably want some sort of amp to use with them. When I plugged them into my Samsung Galaxy S10 phone, they played plenty loud enough with most material, but older, more conservatively mastered albums, such as ZZ Top's Rio Grande Mud (320kbps Ogg Vorbis, Warner/Spotify), were just barely loud enough, and I can't say the phone was able to get the HE400se headphones' bass pumping the way I wanted.
Sound
After breaking in the HE400se's for ten hours, and doing a quick sensitivity measurement on them while running curves on some other headphones on my test bench, I realized they definitely need external amplification. I couldn't find any of my portable amps, but I really wanted to give them a quick listen, so I plugged my Samsung Galaxy S10 phone straight into the Musical Fidelity V-CAN amp I use for most of my measurements and fired up the last tune I was playing on Spotify: Trapeze's "Your Love Is Alright" (Medusa, 320kbps Ogg Vorbis, Decca/Spotify).
Medusa is straight-ahead early-'70s riff-rock—not the kind of thing I'd expect to sound good through HiFiMan headphones, many of which are too bass-shy to grab the groove on this kind of material. But "Your Love Is Alright" sounded full, gratifying, and kick-ass, with a tonal balance I'd expect to hear from good mass-market, closed-back headphones, but with a lot more spaciousness and treble detail. I expected the album to sound thin and fatiguing, but no—I actually kept turning up the volume because it wasn't fatiguing in the slightest.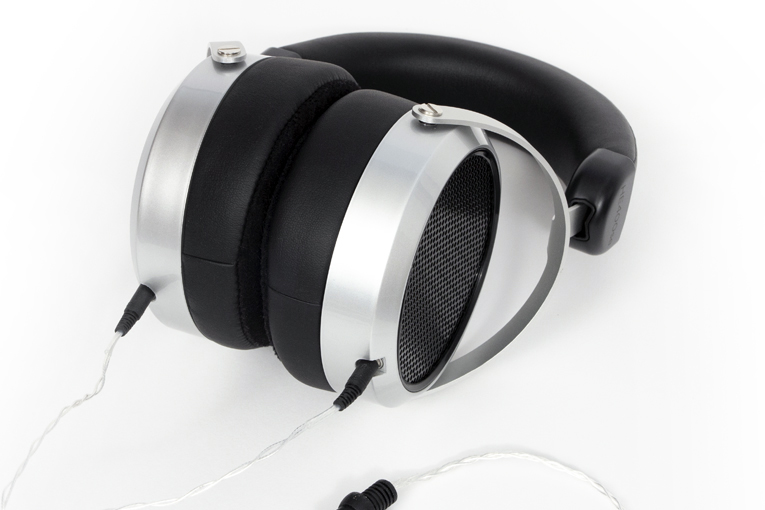 This sound worked great on much lighter material, too, like Joni Mitchell's Blue (24-bit/192kHz FLAC, Reprise/Qobuz). Except for about four bars in the middle, "This Flight Tonight" is just two acoustic guitars and Mitchell's voice, and everything seemed just right. The guitars had a realistic sense of body, yet I could easily hear all the little details, like the subtle percussive clicks of Mitchell's strumming. Her voice just sounded like her, with no added sibilance, no booming or bloat, and no apparent frequency-response squiggles in the mids.
Hearing the clear sound of the acoustic guitars on Blue made me wonder how the HE400se's would sound on an orchestral recording, so I cued up a recent favorite, violinist Hilary Hahn's Paris (24/48 FLAC, Deutsche Grammophon / Qobuz). On the frantic third movement, "III. Moderato. Allegro moderato," from Prokofiev's Violin Concerto No. 1 in D Major, Op. 19, it sounded to me like the headphones were tracking Hahn's performance well; at the peaks of this movement, she digs in really hard and the sound of the violin gets pretty edgy, but when she backs off for the movement's fast legato passages toward the end, her tone sounds as clear as a songbird. Just wow.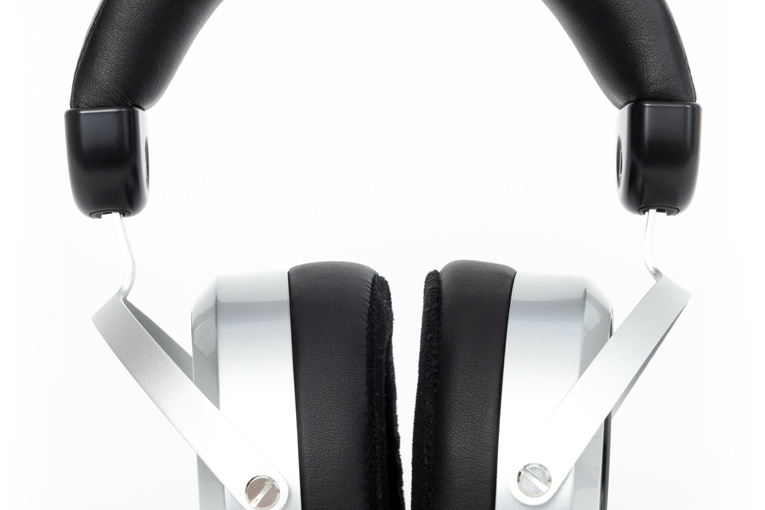 But here's where I found what turned out to be my only complaint about these headphones: during the orchestra's triple-forte climaxes at about 2:00 and again at about 2:45, the sound thinned out and seemed to be limited a bit. Was it the headphones or the V-CAN amp giving out? Tough to say.
Bassist Christian McBride just released a fantastic, Qobuz-exclusive three-tune set called The Q Sessions (24/192 FLAC, Qobuz), with three of my favorite jazz players: guitarist Mike Stern, saxophonist Marcus Strickland, and drummer Eric Harland. This proved to be a great showcase for these headphones. Especially on the standard "Green Dolphin Street," everybody sounded like . . . well, themselves. McBride's signature super-full, dark sound showed that the headphones' bass balance and response are just where they need to be, holding down the center but not obscuring the sounds of his strings slapping and clicking against the fingerboard. Stern's reverby guitar seemed to float in space all around my head, while Harland's almost impossibly complex yet subtle cymbal and snare work came through clearly, seeming to anticipate the perfect accent for everything McBride and Stern did. And Strickland's soprano sax sounded wonderfully full, airy, and open—something that's too rare in soprano sax recordings, and that many headphones would have ruined with a slight "cupped hands" coloration. Honestly, hearing this performance and recording through the HE400se's was one of the best jazz listening experiences I've had in a long time—and I had it cranked and experienced not one slight tinge of fatigue. Another wow. For $150.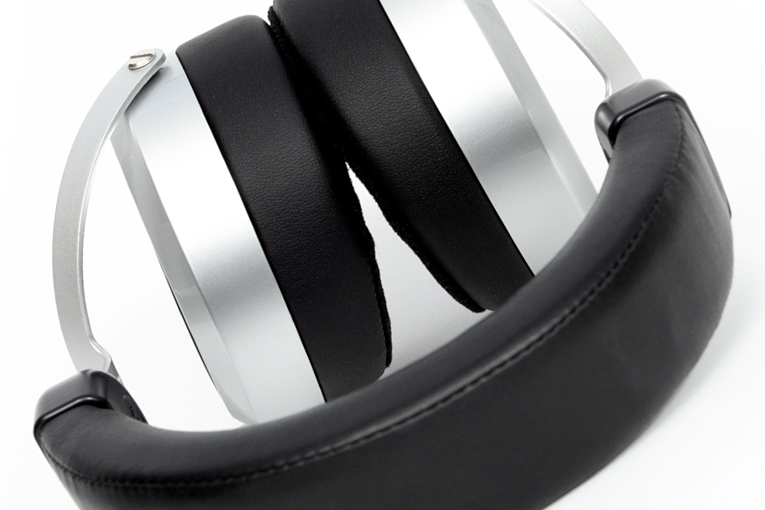 Comparison
Fortunately for me (but not necessarily for the headphones I'm testing), I have lots of good, relatively low-priced open-back headphones on hand for comparisons, including the Emotiva Airmotiv GR1 ($299), HiFiMan Sundara ($349), and Philips Fidelio X3 ($349.99).
I played several different tunes to compare what I knew would be several solid performers. But predictably, I'll focus here on the classic "Fast Car" by Tracy Chapman (Tracy Chapman, 16/44.1 FLAC, Epic/Qobuz). As I expected, all the headphones sounded good, but they all had their own subtle take on "Fast Car." I'd say the Sundaras sounded best—similar to the HE400se's, but with maybe 1.5dB less bass on average and a slightly more forward midrange that brought the voices out a bit better. The Fidelio X3s sounded even more similar to the HE400se's, pushing the vocals to the back a bit while adding a touch of subtle edginess to them. The Airmotiv GR1s sounded the most different, but still quite good, with a few dB more low end—and punchier bass, too—and a vocal presence much like what I heard from the Sundaras.
Conclusion
So the HiFiMan HE400se headphones are competitive with everything I had on hand priced under $500, and at least as comfortable and easy to live with as any of them, but they're $149. The only disadvantage is that you'll probably want to add an amp, but you probably only need about four times the power of a typical phone, and pretty much any amp will do that. I'd say these are one of your best possible buys in audiophile headphones, maybe the best.
. . . Brent Butterworth
This email address is being protected from spambots. You need JavaScript enabled to view it.
Associated Equipment
Smartphone: Samsung Galaxy S10
Amplifier: Musical Fidelity V-CAN
DAC-Amplifier: iFi Audio iDSD
HiFiMan HE400se Headphones
Price: $149 USD.
Warranty: One year; three months extra with registration.
HiFiMan Electronics
Phone: (201) 443-4626
Website: www.hifiman.com