Sound:











Value:










Measurements can be found by clicking this link.

Monoprice has evolved radically in the last few years. The company still sells lots of the generic commodity products that it began with, but now it also employs experienced pros who work with manufacturers to develop products designed specifically for Monoprice. Most recently, the company has launched Monolith, a line of audio products that, while competitively priced, promise performance comparable to that of some of the best-known brands in audio. Examples include the Monolith M1060 headphones and Monolith THX Ultra 15" subwoofer -- and now the Monolith M650 headphones ($149.99 USD).
With their open-back design, the M650s are clearly aimed at audiophiles who crave a bargain and who don't care about prestigious brand names. (In other words, my kind of audiophiles.) Unlike most of Monoprice's open-back headphones, the M650s employ conventional dynamic drivers, which work the same way that a woofer or tweeter in a speaker does -- with a voice coil in a magnetic field moving a diaphragm back and forth to create sound.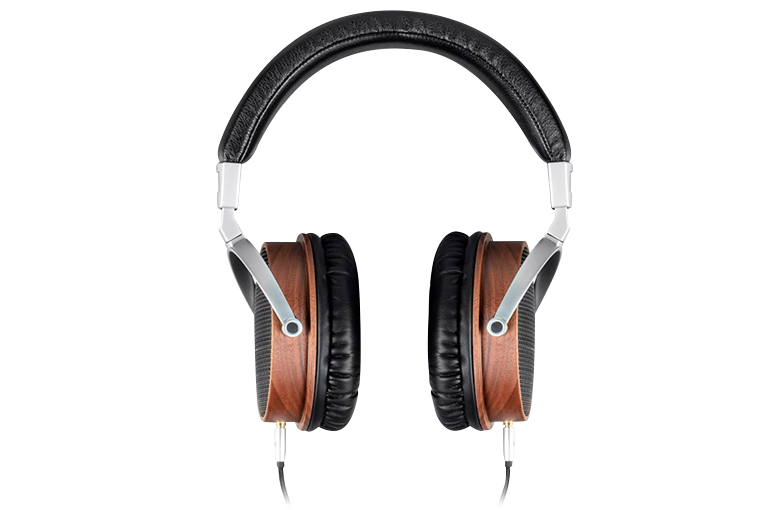 I have to think the model number M650 is an allusion to the Sennheiser HD 650s ($499.95 but often discounted), which are open-back dynamic headphones that have been something of a reference standard among audiophiles for 15 years. Need more evidence? Monoprice also offers the M600s ($129.99), a slightly smaller, lower-priced model -- just as Sennheiser offers the lower-priced HD 600s ($399.95 but often discounted). That said, the Monoprice models bear no other significant resemblance to the Sennheisers.
Inside each earpiece is a 50mm driver with a beryllium-coated diaphragm, which increases the stiffness with little penalty in weight. The M650s' drivers are rated at 64 ohms impedance, compared with 300 ohms for the HD 650s, so they're more practical for use with portable devices. A lightly padded, leatherette-covered headband connects the earpieces, which are made from wood -- a luxury I've never seen on headphones this inexpensive.
In the box
For such reasonably priced headphones, the M650s include a nice bunch of accessories. The 6.6' (2m) cable has a woven covering and metal plugs, with 1/10" (2.5mm) mono plugs on the earpiece end and a 1/8" (3.5mm) plug at the source end. A nice semi-hardshell case protects the M650s in transit, although at 3.8" thick, it's too bulky to fit in a laptop bag. A 1/4" (6.2mm) adapter is also included.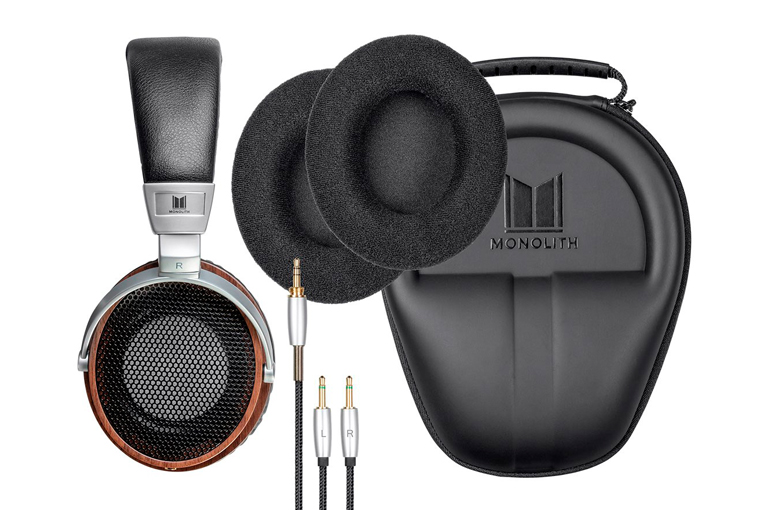 Most interesting, though, are the two sets of included ear pads -- one covered with thin leather, the other with velour. While you might find one more comfortable than the other, the real reason they're supplied is that they offer two different sounds. The leather pads seal around the ear to increase isolation and bass, while the velour pads allow more sound to leak in and out, and thus deliver less bass.
Use
First, I listened to the leather pads and the velour pads to see which one I should use for most of my testing. Well, that was an easy decision -- the leather pads sounded too bassy and seemed to have a big midrange dip, much like some of the notoriously unnatural-sounding hip-hop-oriented headphones of years past, while the velour pads gave me a sound much like what I'm used to hearing from affordable open-back headphones. I never used the leather pads again; it seems strange to me that they're the ones fitted to the M650s at the factory.
Fortunately, changing the pads isn't too tough, even though instructions for doing this are not included with the headphones. Just pull off the existing pad, thread the "skirt" of the new pad into a little notch at the side of the earpiece, and rotate the pad 360 degrees to thread the skirt into the slot surrounding the earpiece.
The M650s aren't as sensitive as typical mass-market headphones, but they're sensitive enough to get comfortable volume from a typical Android smartphone, provided you're willing to crank the phone up to 9 or 10. With an iPhone, they'll probably play about 4dB louder.
There's not a whole lot else to say about the M650s from an ergonomic standpoint because they just work. To my ears and cheeks, they feel similar to some of the Sennheiser models against which I assume they're intended to compete; I was able to wear them for hours without discomfort. For me, clamping force was slightly tight but not uncomfortable, but I wear a size 7 3/4 hat, so my head is on the large side. Most people will probably feel somewhat lighter clamping force.
Sound
As I see it, the person who'll likely buy the M650s isn't an audio enthusiast who's all wrapped up in the brand of the product or the technology it uses, but a music enthusiast who's looking to step up from the cheap set of Sonys she bought for $50. That kind of person is looking for something that will deliver a step up in fidelity, and that will make exploring new tunes and revisiting old favorites more enjoyable. And that kind of person is not going to want to connect a separate amp or buy a fancy portable music player with high-resolution capability. They'll be plugging the M650s straight into a smartphone -- so for my evaluation, I used primarily my Samsung Galaxy S9 phone and my Apple iPod Touch as sources, although I did add my Musical Fidelity V-CAN amp for comparisons with other headphones.
When I noticed Spotify's "Life Sucks" playlist, I had to wonder "What the hell is that all about?" and I just had to click on it, even though I knew I was giving in to Spotify's evil plan. But it turned out to yield a wonderful discovery: "Supermarket Flowers" by Ed Sheeran (from Divide, 320kbps Ogg Vorbis, Atlantic/Spotify). I didn't know the tune, but like everyone else with access to a radio or TV, I do know Sheeran's voice, and I was impressed at how uncolored it sounded through the M650s, which kept his vocals close and intimate. I was even more impressed, though, at the M650s' ability to throw a big soundstage while maintaining precise imaging. The contrasts on this tune, heard through the M650s, were enthralling. The piano sounded like it does if you raise the lid and stick your head right above the hammers. The background singers sounded very ambient, as if they were surrounding Sheeran in a large, reverberant space. The soft, deep bass tones that came in later maintained their subtlety; many headphones would have elevated their level to the point where they obscured the voices. The M650s let me hear what a nice production and a great song this is -- and I'm no Sheeran fan. To me, this is exactly what a good set of headphones should do.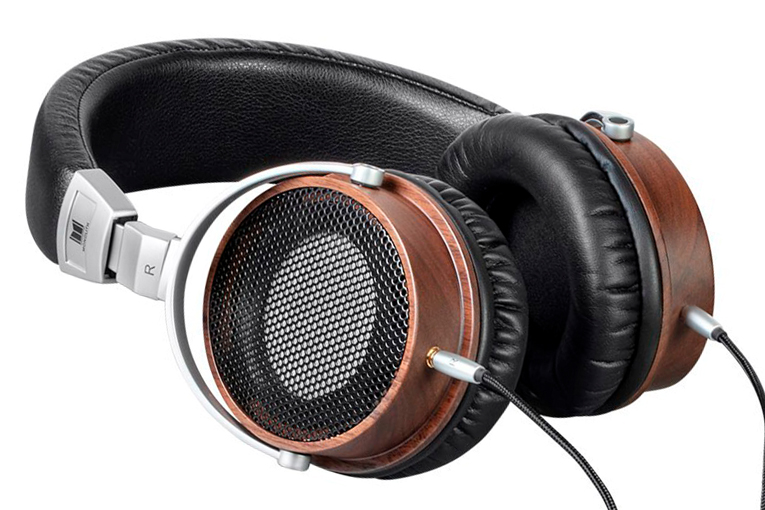 "Pennies from Heaven" by Frank Sinatra and Count Basie (from The Complete Reprise Studio Recordings, 320kbps Ogg Vorbis, Reprise/Spotify) is sort of like a hybrid of the Sheeran recording and vocalist-saxophonist Camille Thurman's new Waiting for the Sunrise -- with Sinatra's vocals close up at center stage, but the instruments spread out all over the place. Again, I heard very little coloration in the voice, as the tune started with just Sinatra, accompanied by Basie on piano. I loved the way the M650s allowed the positioning of all the instruments to be heard easily: bass and piano on left, drums and horn section on right, with a killer tenor solo coming in from left midway through the tune. After comparison with some other headphones, I came to the conclusion that the M650s might have a slight emphasis in the mid-treble, which made Sinatra's voice and the sax solo sound a little bit bright. Yet that same slight brightness seemed to contribute to the huge sense of space I heard, and it was well balanced by the bass -- and almost magically, the prominence of the bass and treble did not in any way bury the midrange.
Even with a totally different type of tune -- "Taking a Walk" by rapper Trippie Redd (single, 320kbps Ogg Vorbis, Ten Thousand Projects / Spotify) -- I heard the same characteristics in the M650s, the same ability to make vocals and instruments clear in the mix without artificially highlighting them or adding overt coloration. Again, the vocals sounded very clear and I heard a big sense of space in the electric piano and string-ish synth sounds, and in the percussion instruments that wandered in and out of the mix (including, if I'm not mistaken, a sample of Chinese woodblocks). Again, the deep bass, which could have overwhelmed everything through lesser headphones, didn't. I can't say I loved the "lyrics" to this tune, but the M650s let me hear that someone put a lot of care and creativity into its production.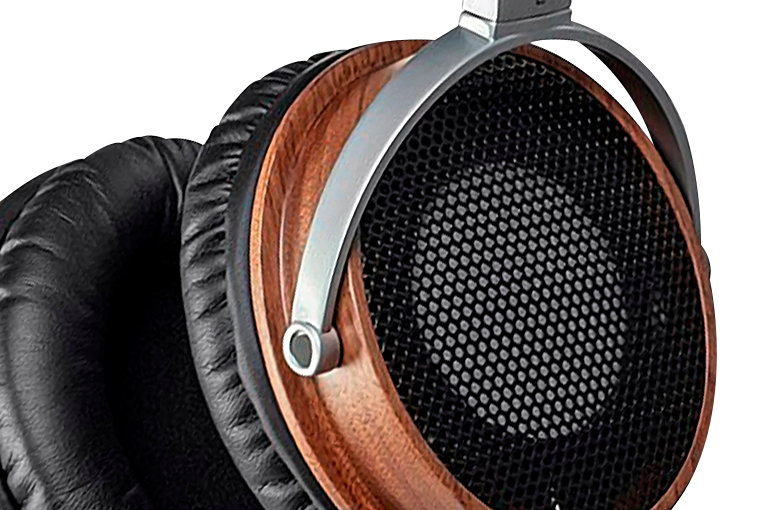 The M650s were kind to female vocals, too. I heard no significant vocal coloration in "It's Over Now," Carmen McRae's take on the Thelonious Monk classic "Well You Needn't" (from Carmen Sings Monk, 320kbps Ogg Vorbis, Novus/Spotify). As before, the M650s made it easy to hear how the recording was miked and mixed, and more important, made it easy to enjoy that mix. In this case, it's almost the opposite of the recordings discussed above -- it sounded like I was standing simultaneously a few feet behind the pianist, and a few feet in front of the drum kit. This isn't uncommon, although it is unnatural, and through the M650s I could both perceive it and accept it for what it was -- kind of like that mindfulness thing everyone's talking about these days. The only complaint I had was that Charlie Rouse's tenor solo sounded a little bright, even though Al Foster's cymbals definitely did not.
Comparison
I think some of the biggest competition to the Monoprice Monolith M650s comes from . . . Monoprice. Specifically, I'm talking about the M565s ($199.99), a slightly more expensive set of headphones that use planar magnetic drivers, as found on many popular audiophile headphones from Audeze, HiFiMan, and others.
More competition comes from Sennheiser's HD 598 SR headphones ($249.95, but often discounted to about $170) and the 32-ohm version of Beyerdynamic's DT 990s ($219 but often discounted to about $200). Although I've heard only the HD 598s, not the HD 598 SRs, I can say that all the headphones mentioned above are very good headphones for the price. Which one you will prefer is purely a matter of taste; if someone says one of them sucks in relation to another, he's placing way, way, way too much confidence in the universality of his own subjective perceptions.
Speaking of which -- starting with this review, whenever possible, we're going to start bringing in opinions from other listeners, and our performance ratings will be an average of the ratings from three listeners. For this review, I used two outside listeners. One is John Higgins, who holds a masters in music performance from USC and who, as a frequent contributor to Wirecutter and Sound & Vision, has evaluated hundreds of headphones. The other is LeRena Major, whom I've encountered as an alto saxophonist playing in jam sessions around Los Angeles, but who's also held several positions in the music business and is a voting member of the National Academy of Recording Arts & Sciences, the organization that puts on the Grammy Awards.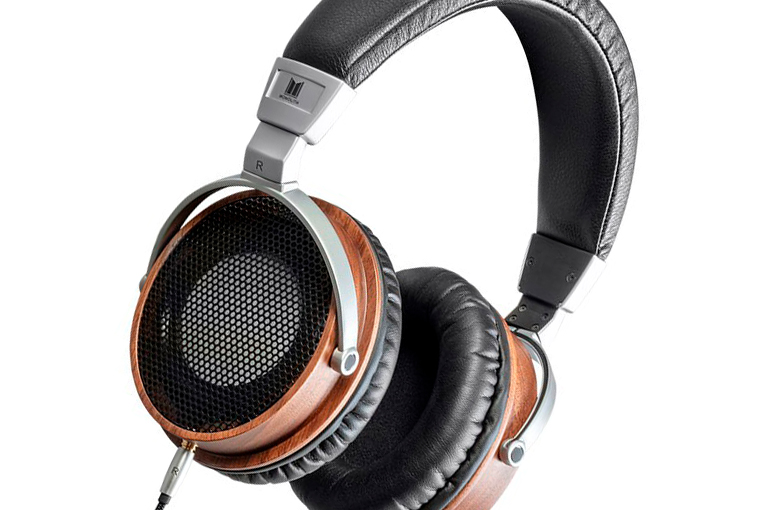 I gave John and LeRena a chance to compare the M650s with the M565 and the HiFiMan HE400i headphones (now $179.88 on Amazon). Both thought the M650s sounded good for their price, and were comfortable. They split on their preference in the M650s-to-M565s comparison -- while both thought the M565s sounded more open but boomier, LeRena loved that sound and John didn't so much. I thought the M650s had a rather dry presentation of voices compared with the M565s' warmer, more human vocal sounds, but I found the M650s more balanced overall and far more detailed in the highs and bass.
They also split on the M650s to HE400i's comparison, with LeRena complaining about the lack of bass in the HE400i's but John lauding their clear midrange. John (whom I've found to be very reserved in his ratings) rated the M650s a 6.5 on a scale of 10, while LeRena gave them an 8.5 to 9. I gave them an 8 leaning to 8.5, so we'll call it an 8 overall.
Conclusion
When Monoprice jumped into the budget audiophile headphone market, the company pretty much undercut most of its competitors -- but the HiFiMans and Sennheisers of the world have answered with new models, or price-reduced existing models, that are now competitive dollar-for-dollar with Monoprice's headphones. But the M650s show Monoprice is up to the challenge. For someone stepping up from mass-market closed-back headphones, the M650s are a great choice, and a window into a level of audio fidelity they may not have realized even exists.
. . . Brent Butterworth
This email address is being protected from spambots. You need JavaScript enabled to view it.
Associated Equipment
Headphone amp -- Musical Fidelity V-CANS
Sources -- Apple iPod Touch (sixth generation) music player, Samsung Galaxy S9 smartphone
Monoprice Monolith M650 Headphones
Price: $149.99 USD.
Warranty: One year parts and labor.
Monoprice
Phone: (877) 271-2592
Website: www.monoprice.com