Sound:











Value:











(Read about our ratings)
Measurements can be found by clicking this link.
I bet most North American headphone enthusiasts would be shocked if they saw the Ultrasone booth at the High End show in Munich, Germany. Both times I've attended, Ultrasone had the biggest booth of any headphone manufacturer — yet while the brand is huge in Europe, it's barely known in North America. So Ultrasone is usually off my radar, but when I saw the Performance 880 headphones ($499.99, all prices USD), and the snap-on Sirius Bluetooth adapter ($169.99), I immediately wanted to check them out. With headphone jacks rapidly vanishing from smartphones, the idea of an audiophile-grade headphone with Bluetooth capability is increasingly appealing.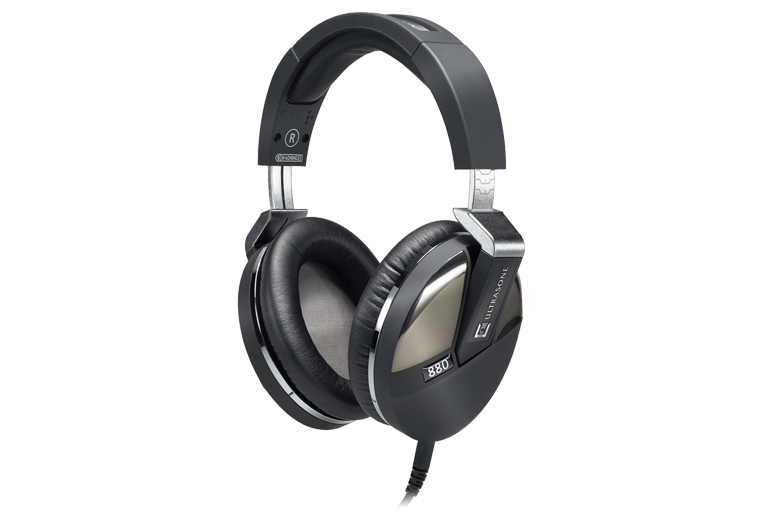 I first saw a snap-on Bluetooth adapter when I reviewed the open-back HiFiMan Deva headphones ($299), which include HiFiMan's Bluemini Bluetooth receiver. The Sirius Bluetooth adapter includes the standard aptX Bluetooth codec, but not aptX HD, AAC, or LDAC (all of which the Bluemini includes). But the Sirius does have a couple of advantages. It's much smaller and slimmer compared with the rather bulky Bluemini, and it includes a separate play/pause button plus a pair of buttons that double for track skip and volume; the Bluemini has just one button for power and play/pause. The Sirius's internal battery is rated for 12 hours of run time.
At first glance, the Performance 880s seem like a conventional set of passive headphones with 40mm dynamic drivers. What most distinguishes them, at least from a marketing standpoint, is Ultrasone's S-Logic Natural Surround Sound, S-Logic Plus, and S-Logic EX. From the promotional copy, I gather these are various acoustical tweaks inside the headphones intended to create a more enveloping sound — but I have to say it reminds of the heyday of Polk Audio, where even the subtlest design twist got a trademark and a prominent position in the ads.
The Performance 880s have a 32-ohm rated impedance and a claimed sensitivity of 94dB at 1mW, which means they probably won't crank all that loud when fed signals from the dwindling number of smartphones that are equipped with headphone jacks.
In the box
The Performance 880 headphones come with a neoprene travel case and two cables: one 9.8′ (3m) plain cable and one 3.9′ (1.2m) cable with an inline microphone/remote. Both have a 1/8″ (3.5mm) plug on the source end and a 1/10″ (2.5mm) plug on the headphone end. There's also a 1/8″-to-1/4″ adapter, and a pair of velour-covered earpads; a set of protein-leather-covered earpads comes fitted to the headphones.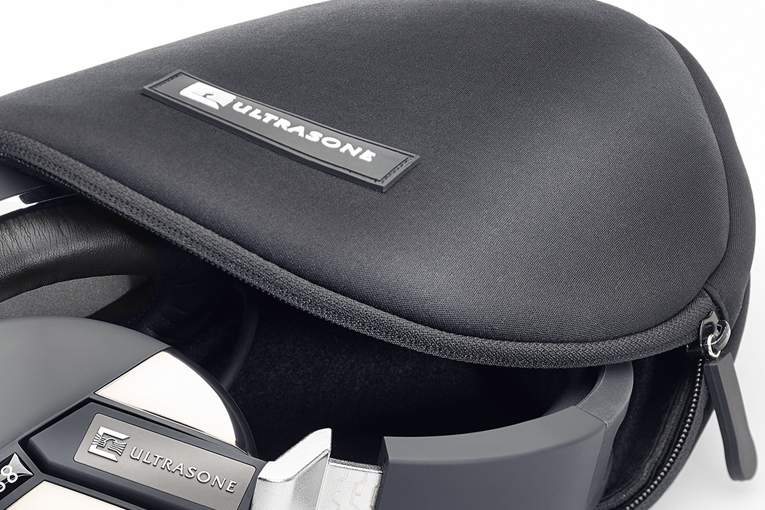 The Sirius Bluetooth adapter comes with a 6″ (15cm) charging cable with a USB-A plug on one end and a 2.5mm jack on the other. I found just one potential replacement cable for this one on Amazon, so you definitely don't want to lose the supplied cable.
Use
I found the clamping force of the Performance 880s on my extra-large (size 7-3/4) head to be a little tight, but the soft protein-leather earpads made the headphones comfortable enough for me to use on a two-and-a-half-hour Zoom call without feeling the need to remove them and give my ears a rest. They're also light, something I appreciated when walking my dog — a task that becomes much more pleasant day after day when you're wearing audiophile-grade Bluetooth headphones.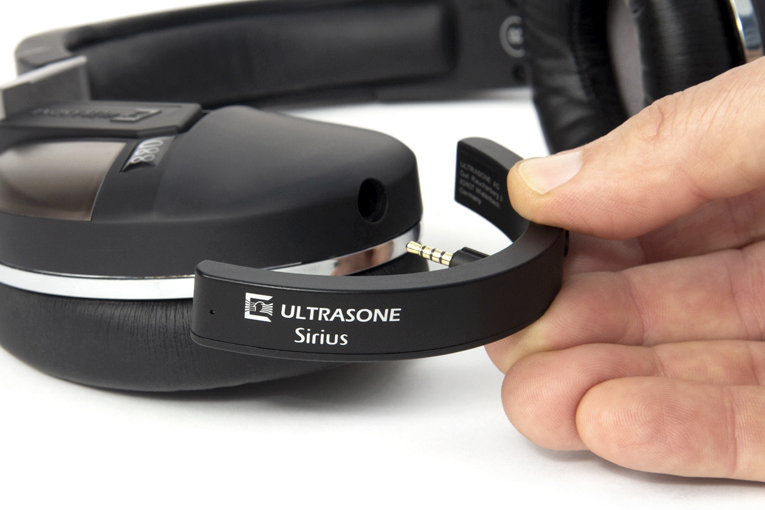 The Sirius Bluetooth adapter was easy to use. I never even had to look at the instructions, and the track skip/volume buttons and the play/pause button were easy to find by feel. It adds negligible weight to the left earpiece, certainly not enough to feel.
Whether powered by the Sirius or by my Samsung Galaxy S10 phone, the Performance 880s played plenty loud enough.
Sound
The first thing I did with the Performance 880s, after breaking them in for ten hours, was take my dog for a walk with the Sirius attached. This gave me a chance to run through a lot of favorite pop tunes, such as Boz Scaggs's "Lido Shuffle" (Silk Degrees, 320kbps Ogg Vorbis, Columbia-Legacy/Spotify) and Tracy Chapman's "Fast Car" (Tracy Chapman, 320kbps Ogg Vorbis, Elektra/Spotify). It took only a few tracks for me to get a handle on the Performance 880s' sound. I'd describe it as generally neutral; to my ears, it felt like a Harman curve headphone with extra bass between 100 and 400Hz, and perhaps a little extra zip somewhere in the low- to mid-treble.
On "Lido Shuffle," for example, the Performance 880s nicely portrayed the tune's driving rhythm section (bassist David Hungate and drummer Jeff Porcaro, both of whom later rose to yacht-rock-god status when they co-founded Toto), although Hungate's electric bass sounded warmer and fatter than usual. Scaggs's voice sounded just about right, with maybe a subtle amount of mid-treble emphasis. The overdubbed synths (by David Paich, another future Toto co-founder) and the huge horn section (packed with first-call L.A. studio players) sounded vivid and natural. I liked what I heard.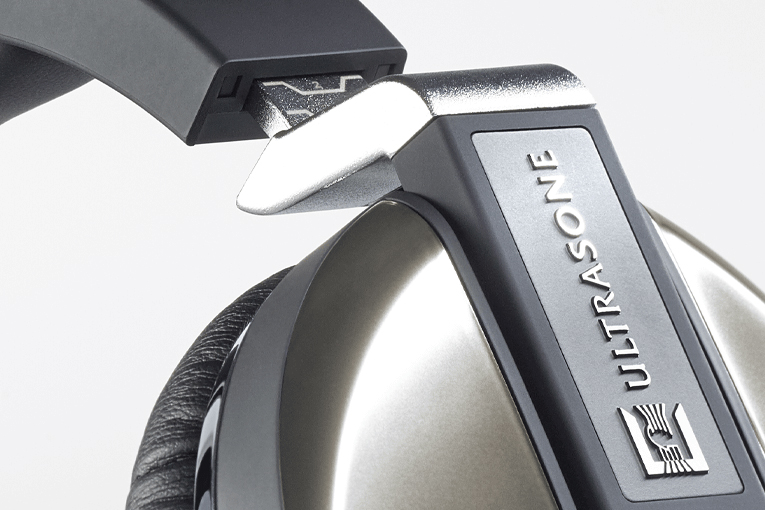 Incidentally, I liked the sound a lot with the protein-leather pads, and given my general aversion to the prickly feel of velour — and the fact that the earpads are attached with adhesive and thus not practical to swap back and forth — I decided to save the velour pads for the measurements, since I wasn't sure I'd be able to get the protein-leather pads back on securely. So I didn't do as much listening with them, but I liked the sound with them, too. They definitely tamed the exaggerated upper bass, at the expense of a somewhat brighter (and occasionally a bit fatiguing) top end. I wish that Ultrasone had designed the pad mounting so you could easily switch back and forth between the pads.
Through the Performance 880s, funk legend Bootsy Collins's new album, The Power of the One (16-bit/44.1kHz FLAC, Sweetwater Sounds/Qobuz), hit a nice balance of heavy funk/rock groove and vivid portrayal of the many guest artists, from Snoop Dogg to George Benson to Branford Marsalis. Again, the upper bass sounded boosted, which made the bass somewhat indistinct, although the popped high notes on the bass, on tunes such as "Creepin'," helped clarify the lines. Normally, a boosted upper bass might partially obscure the rest of the audio range, but the vocals and the kick-ass rock guitar soloing came through clear and uncolored.
Wondering how the Performance 880s might treat less-complex, more acoustic productions, I put on Let's Call This (16/44.1 FLAC, Universal/Qobuz), one of my many favorites from guitarist Steve Khan, featuring bassist Ron Carter and drummer Al Foster. On the Freddie Hubbard classic "Little Sunflower," I noticed Carter's bass sound on this recording seems to consist mostly of the fundamental (mostly low bass) tones and the upper-midrange harmonics, so the 880s' fat upper-bass had little effect; Carter's playing was as crystal-clear and expressive as I've come to expect of his recordings of the last couple of decades, and Khan's reverby electric guitar remained clear and distinct. Foster's cymbals sounded a little bright, but I'm talking maybe a couple of extra decibels of mid-treble here — a noticeable, but far from troublesome, amount.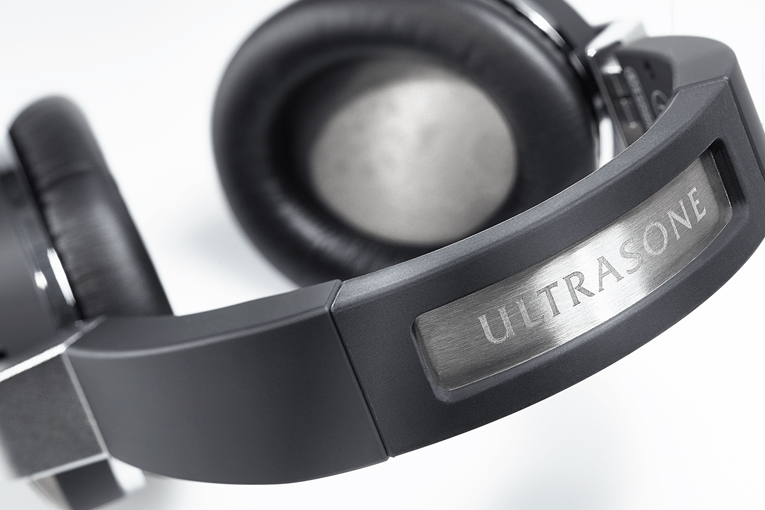 I didn't notice much difference in tonal balance when I switched from the cabled connection to the Sirius adapter and back. I'd say the sound with the Bluetooth adapter was slightly softer in the treble, like I'd turned the treble down about 1.5dB above 5kHz; that may be due to the Bluetooth compression, which also seemed to cause the loss of a little bit of detail. The headphones' generally very nice tonal character came through no matter how they were connected.
Comparison
Over the course of several days listening to the Performance 880s, I always liked and often loved what I heard, so I rounded up a couple of Bluetooth-friendly models to compare them with: the HiFiMan Deva, which is an open-back model and much less costly, but seemingly aimed at a similar audience; and the Bowers & Wilkins PX7 Carbon Edition, a $399.99 closed-back model with Bluetooth (and noise canceling, which I switched off).
When I played Patricia Barber's version of the jazz standard "Invitation" (Nightclub, 16/44.1 FLAC, Premonition/Qobuz) through the Performance 880s with the Sirius adapter, I heard no coloration other than those noted before: the somewhat over-ample upper bass and the little bit of extra mid-treble kick that made the cymbals stand out a little more. The Devas sounded more spacious, and presented a more realistic sense of ambience — which I'd expect, considering they're open-back — but added a little trace of sibilance to Barber's voice. The PX7 Carbon Editions sounded flatter in the bass, but also perhaps 3dB lighter in the bass overall compared with the Performance 880s, and perhaps a couple dB lighter in the treble, too, which pushed Barber's voice further to the front of the mix and gave it a slight "cupped hands" coloration.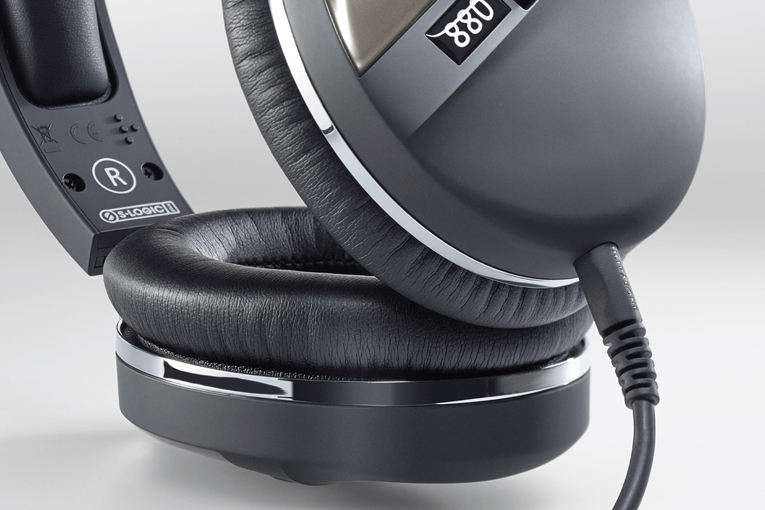 On one of my all-time-favorite cuts for judging transducers, James Taylor's live version of "Shower the People" from the Live at the Beacon Theatre DVD (256kbps MP3, digitally dubbed from the DVD's 2.0-channel, 16/44.1 soundtrack, Sony Music), that little extra bass bloat made Leland Sklar's electric bass and the lower notes of Taylor's fingerpicked acoustic guitar boom out a little more than I typically like, but the lead and background vocals were wonderfully clear and uncolored. The Devas sounded perhaps just a tad more spacious, and generally flat except for a little bit of lower-treble boost that made the vocals sound slightly sibilant. But the big difference was that the Devas didn't sound as dynamic and punchy, probably partly because they had less bass and partly because they use planar-magnetic drivers, which aren't known for kick-ass thump. The PX7 Carbon Editions had the same rather soft sound I heard on the Patricia Barber cut; this was nice on Taylor's famously mellow vocals, but the snare drum and the Fender Stratocaster licks sounded somewhat muted.
Comparing the Performance 880s to the Devas is like comparing rock-blues-jazz icon Jeff Beck to straight-ahead jazz legend Herb Ellis. Both are great for different reasons, and I dig 'em both a lot. Of course, the closed-back design of the Performance 880s makes them a better choice for on-the-go use and in the office (or when you're working from home and trying to shut out distractions), while the open-back design of the Devas makes them perhaps a better choice for sedate settings — and, I have to add, for walking your dog in relatively quiet neighborhoods, because the open back lets you hear oncoming cars.
Conclusion
The bottom line on the Performance 880 headphones is: fantastically clear mids, very subtly boosted treble, and a somewhat overly rich upper bass. (The velour pads subtract the bass emphasis and make the balance a little brighter.) It's a compelling sound that I enjoyed listening to the whole time I was reviewing them, and the Performance 880s maintained their composure and neutrality with all the different types of music (and the Zoom calls!) that I played through them. Considering that the Bluetooth adapter pushes the total price up to about $670, they seem expensive to me, but I think this is a sound that a lot of people will like and be happy to pay for.
. . . Brent Butterworth
This email address is being protected from spambots. You need JavaScript enabled to view it.
Associated Equipment
DAC-amplifier — AudioQuest DragonFly Cobalt
Smartphone — Samsung Galaxy S10
Ultrasone Performance 880 Headphones and Sirius Bluetooth Adapter
Prices: $499.99 USD, headphones; $169.99, adapter.
Warranty: One year parts and labor.
Vitec Imaging Distribution
120 E. Main St., box 379
Ramsey, NJ 07446
Phone: (201) 818-9500
Website: www.manfrotto.com/us-en/ultrasone/
Ultrasone
Gut Raucherberg 3
82407 Wielenbach, Germany
Phone: (+49) 881 9011500
E-mail: This email address is being protected from spambots. You need JavaScript enabled to view it.
Website: www.ultrasone.com