Sound:











Value:











(Read about our ratings)
Measurements can be found by clicking this link.
I got my first set of Philips headphones in 1998, I think -- compact, noise-canceling on-ears for which my dear departed friend Ken Furst had been the product manager. Although Philips wasn't a big name in the headphone biz back then, the headphones sounded good and the noise-canceling worked reasonably well. Twenty-two years later, Philips still isn't a big name in the headphone biz, at least in the US, and I sure don't know why, because I've liked a lot of their headphones. So when I found out about the new Fidelio X3 headphones ($349.99 USD), I couldn't resist giving them a spin.
The most interesting thing about the Fidelio X3s is that they're an open-back design, but they look like they're closed-back. A layer of "acoustically transparent" Kvadrat fabric covers the rear grille of each earpiece.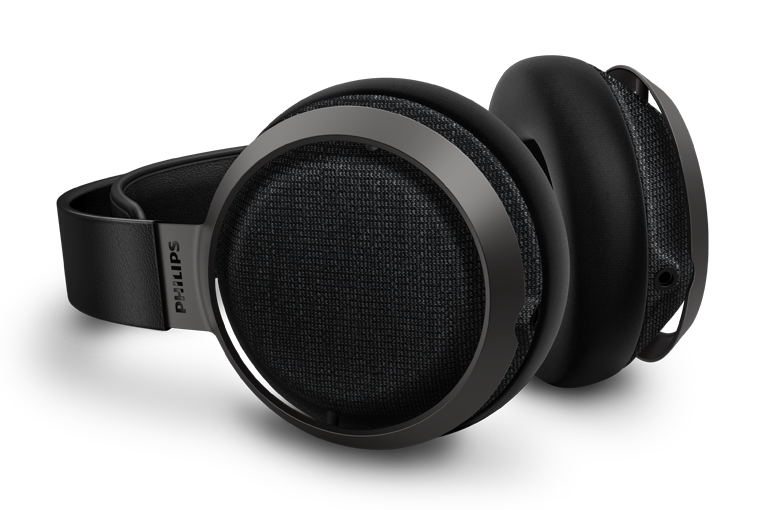 Inside each earpiece is a 50mm dynamic driver, which uses a diaphragm made from multiple layers of plastic separated by gel damping material. This should help prevent distortion and damp high-frequency resonances. The drivers are angled 15 degrees toward your ears to more closely simulate the acoustics of hearing speakers in a room.
The Fidelio X3s have a rated impedance of 30 ohms and rated sensitivity of 100dB/1mW, so they should be pretty easy for any source device to drive.
In the box
Philips includes the headphones and a 9.75' (3m) cable tipped in 1/8" (3.5mm) phono plugs on both ends. The 1/8" plugs are common, so aftermarket cables will be easy to find. A 1/4"-to-1/8" (6.3mm-to-3.5mm) adapter is also included, as is a fabric carrying sack.
Use
At 0.76 lb. (345g), according to my scale, the Fidelio X3s are fairly light -- about half the weight of some of the big bruiser audiophile headphones. I can't say they were among my favorites when it came to comfort, though. The clamping force is a little strong for me, especially down below my ears, and the elastic force on the top of the sub-headband that supports the headphones almost made me feel like I was balancing a kitten atop my head. I found the velour earpads a little itchy, too; I generally prefer leather or pleather.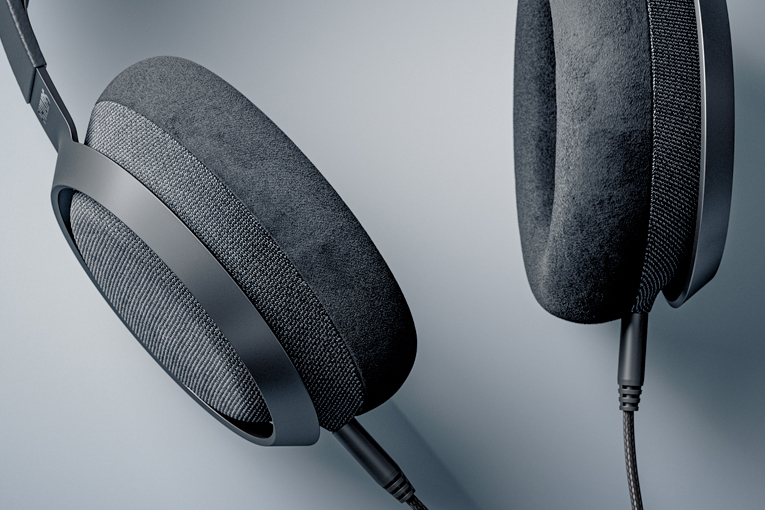 At full crank, my Samsung Galaxy S10 phone provided just enough power to drive the Fidelio X3s to a satisfying level with conservatively mastered tunes; more modern recordings should play at very loud levels if you so choose.
Sound
I could tell from my first listen to blues singer Shemekia Copeland's Uncivil War (16-bit/44.1kHz FLAC, Alligator/Qobuz) that there was nothing obviously unusual or idiosyncratic about the Fidelio X3s' sound. Honestly, the sound was about what I expected from relatively affordable, audiophile-oriented, open-back headphones. On "Walk Until I Ride," Copeland's voice sounded clear, although perhaps just a bit trebly and slightly thin, and the backing vocal choir (or numerous overdubbed voices) had a spacious, reverberant sound. The bass seemed just a hair light, but overall, the balance was natural enough that calling for a couple dB more bass is just a judgment call on my part; certainly, there was plenty enough to convey the infectious groove of the shout chorus at the end of "Walk Until I Ride."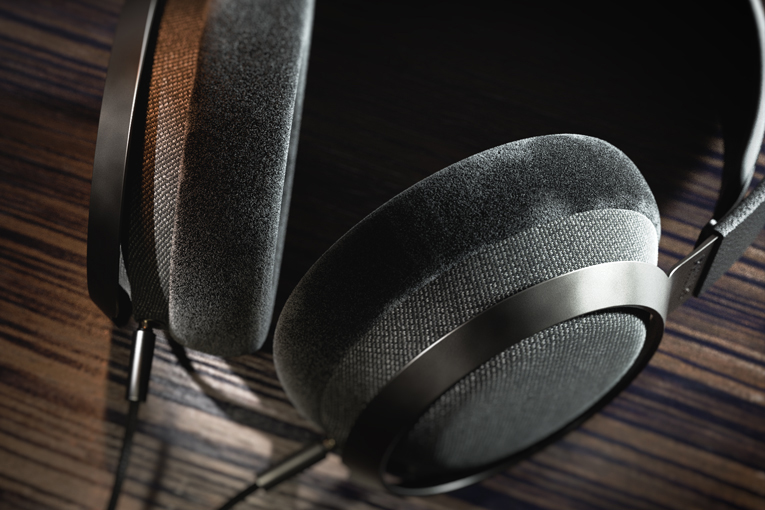 When I think of a set of open-back headphones with a 10' cable, I think of someone sitting at home listening to classical music. (And honestly, I also imagine them smoking a pipe and reading the two-decades-defunct Stereo Review.) The Fidelio X3s seem made for this gig, and they did it well. They don't have quite the detail and spaciousness of the very best audiophile headphones, which cost multiples of the Fidelio X3s' price, but I'd say they're in league with anything I've heard in the low- to mid-three-figures range.
For example, I thoroughly enjoyed listening to the first movement of Beethoven's Symphony No. 9 in D Minor, "Allegro ma non troppo e un poco maestoso," from Ludwig Van Beethoven: Complete Symphonies & Concertos, by the Netherlands Symphony Orchestra with Jan Willem de Vriend conducting (320kbps Ogg Vorbis, Challenge/Spotify). I got a fairly good sense of the acoustics of the recording space, and other than a trace of extra brightness that made the strings a little more cutting and the key noises of the woodwinds more audible, I couldn't find a thing to complain about. And now that I think about it, that little extra brightness was generally kind of nice for orchestral recordings.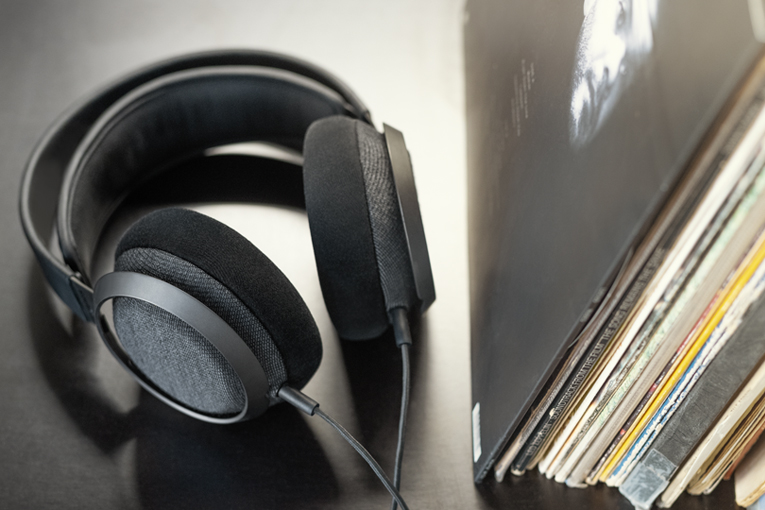 Bruce Springsteen's new "Burnin' Train" (Letter to You, 24/96 FLAC, Columbia/Qobuz) sounds bigger than any orchestra could -- for better or worse -- and while it didn't sound quite as colossal through the Fidelio X3s as it did through some other headphones I had on hand, it sounded more focused and coherent than it did through most of those other 'phones. The "wall of sound" style production on recordings like this can overwhelm many audio transducers, but the Fidelio X3s did let me pick out the individual parts probably as well as almost any other headphones could. Springsteen's voice and the guitar sounded just a hair trebly, but not to the point where it affected the tonal balance too much or made the sound unnatural. I could easily have equalized out that little extra top end, but I would guess that a lot of audiophiles would prefer the Fidelio X3s' sound unaltered.
Comparison
I compared the Fidelio X3s with various large over-ear headphones I had on hand, most of which were considerably more expensive. These include the Audeze LCD-Xes (originally $1799, now $1199) with Dekoni Choice Suede earpads, Beyerdynamic's third-generation T5s and T1s (both $999), the Beyerdynamic Amiron Homes ($599), the HiFiMan Sundaras ($349), and the Andover Audio PM-50s ($500).
On the title track from Seals & Crofts' Summer Breeze (16/44.1 FLAC, Warner/Qobuz), the Fidelio X3s sounded much like the Amiron Homes. Both were a little thinner-sounding than the Beyerdynamic T5s, which have become something of a reference for me, but they had more apparent treble detail (probably just because of a somewhat more elevated treble or slightly muted bass). A lot of instruments, such as the toy piano, woodblocks, and electric guitar, stood out more with the Fidelio X3s than they did with most headphones, but the response wasn't quite as smooth and natural as the best of them could deliver. Still, it was balanced -- something that wasn't quite true of the HiFiMan Sundaras on this track, because they sounded like they had about 3dB too much treble (or 3dB too little bass). And while they produced a huge sense of space, the more trebly sound seemed to confuse the sounds of the various instruments in my ears.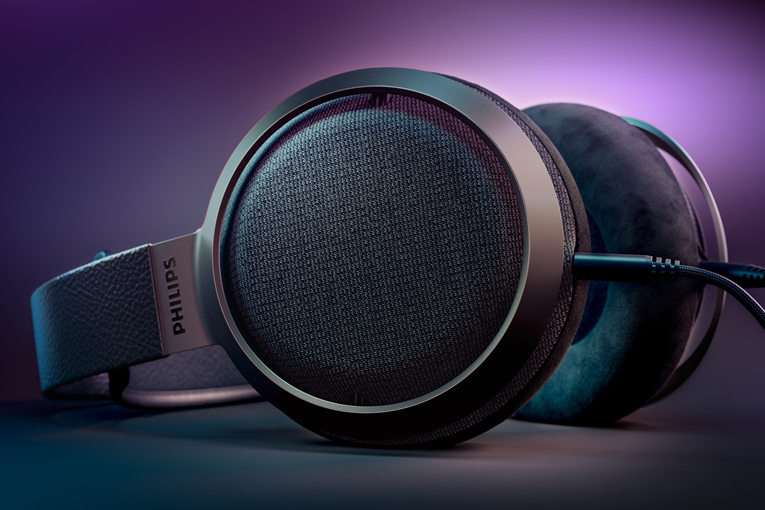 Diana Krall's gorgeous new recording of the jazz standard "But Beautiful" (This Dream of You, 24/44.1, Verve/Qobuz) seemed a better match for the Fidelio X3s. Again, the vocals didn't sound as naturally full as they did through the T5s, but I could hear more of Krall's breath, as well as loads of apparent detail in the cymbals, plus a bigger sense of space than any of the other headphones I tried except the Sundaras could deliver. The difference is that the Sundaras clearly sound trebly, while the Fidelio X3s sound more balanced.
Conclusion
Sonically, I think the Fidelio X3s rank among the best open-back audiophile headphones around $300. They do have a little extra zing in the upper midrange / lower treble, which tends to slightly emphasize the upper range of voices, as well as electric guitars and cymbals. But it's subtle enough that I'd call it a characteristic rather than a flaw, and a lot of enthusiasts might describe it as "more detailed" rather than "more trebly." The only caveat I personally have about these headphones is the design, which for me wasn't especially comfortable. But of course, only you know what works for you comfort-wise.
. . . Brent Butterworth
This email address is being protected from spambots. You need JavaScript enabled to view it.
Associated Equipment
Amplifier -- Schiit Magnius
DAC-amplifier -- AudioQuest DragonFly Cobalt
Smartphone -- Samsung Galaxy S10
Philips Fidelio X3 Headphones
Price: $349.99 USD.
Warranty: One year parts and labor.
Koninklijke Philips N.V.
High Tech Campus 5
5656 AE, Eindhoven
The Netherlands
Website: www.philips.com