Sound:











Value:











(Read about our ratings)
Measurements can be found by clicking this link.

The TinHiFi T3 Plus earphones will be the last of the "Chi-Fi" models I'll review for a while—and they're in many ways the most interesting, because they're the priciest of the bunch (typically $79.99 USD) and also the simplest, with just one 10mm dynamic driver per earpiece. This bare-bones design sets the T3 Pluses in stark contrast to earphones such as the CCA C10s, KZ x Crinacle CRNs, and NiceHCK DB3s, which are $30 to $50 less expensive yet have far more drivers—three per earpiece for the latter two, and five per earpiece for the C10s.
Even though the T3 Pluses have just one driver per side, that doesn't necessarily limit their sonic potential. One of my all-time-favorite earphone designs, the Technics EAH-TZ700 ($1199), also uses a single dynamic driver per earpiece. But tuning of these designs has to be done purely through internal acoustics of the enclosure and through physical adjustments to the driver itself; with multi-driver earphones, individual frequency ranges can be adjusted, crossovers can be employed, and designers have a variety of tuning options similar to the options speaker engineers enjoy.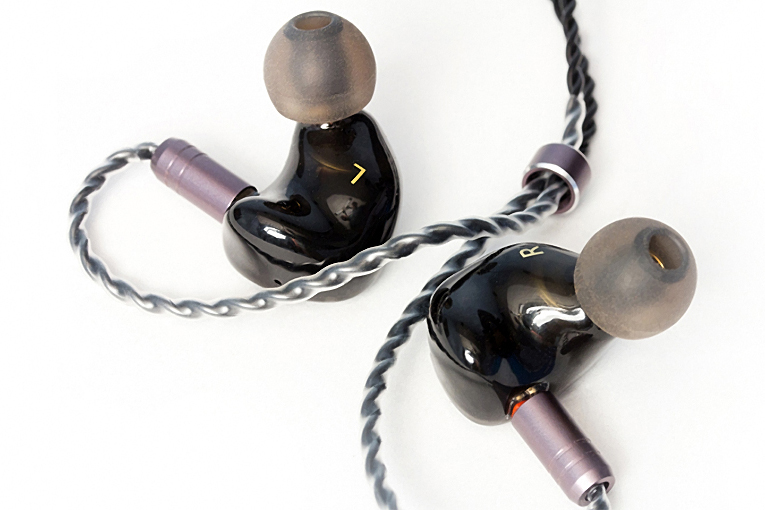 As with all of the other Chi-Fi earphones I've reviewed, the T3 Pluses have an ear-filling design with over-the-ear cable routing that keeps them secure in your ears. Because they use a standard B-type (with exposed pins) two-pin cable connector, it's easy to replace a damaged cable or try aftermarket cables. TinHiFi doesn't offer a cable with an integral microphone, but you can get one from third-party companies, and you can also get a wireless adapter for them.
The T3 Pluses are rated at 32 ohms impedance, and 105dB sensitivity with a 0.178V (1mW at 32 ohms) signal, so any source device should be able to drive them to high volume levels.
In the box
As usual for Chi-Fi earphones, the T3 Pluses' accessories are sparse. There's a 49″ (1.25m) cable with two-pin connectors on the earphone ends, and a 3.5mm (1/8″) stereo plug on the source end. The T3 Pluses seem to be available in various packages on Amazon; mine came with silicone tips in three sizes in one style and two sizes in another style, plus a single set of foam tips. No case is included, but they're readily available for a few bucks on Amazon. (I used this cable winder for them and really dug it.)
Use
As usual, none of the supplied tips fit my jumbo-sized ear canals, so I substituted SpinFit CP100 XL tips. The T3 Pluses fit my ears well with these tips, although they couldn't match the pinna-nuzzling comfort of the NiceHCK DB3s because the T3 Pluses stick out more.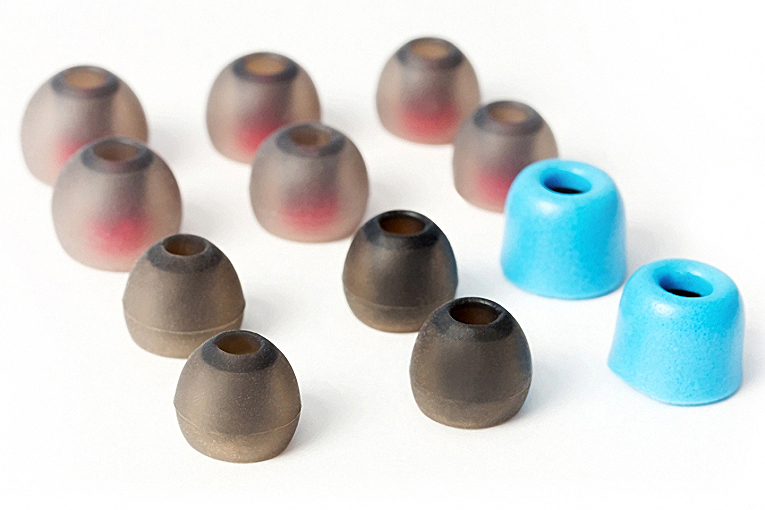 The T3 Pluses were easy to drive straight off my Samsung Galaxy S10 phone, but I used an AudioQuest DragonFly Cobalt DAC-headphone amp for most of my listening.
Sound
Often when I first use a set of headphones or earphones, I hear some things that seem unusual, and I spend a lot of time trying to figure out whether they're major flaws, minor flaws I can tolerate, or minor flaws that disappear with a few minutes or hours of use. When I first used the T3 Pluses, I didn't have to go through this step because I quickly realized I liked them. And that's mainly because they didn't have booming, muddy bass; didn't exhibit any readily audible midrange colorations; and didn't have excess treble. In short, they had most of the attributes of the best single-driver earphones I've heard, at a fraction of the price.
One of my favorite moments with the T3 Pluses came when I put on The Yes Album (16-bit/44.1kHz FLAC, Atlantic/Qobuz), a favorite of mine since I first bought it on 8-track in late 1977. What I most enjoyed about the T3 Pluses is that they have a big, full sound, yet the sound is unusually clean and detailed. When I played the showcase track on this album, "Yours Is No Disgrace," I found it extremely easy to pick out all the parts, and I kept skipping back to hear subtleties I'd never noticed before—like the fact that there's a synthesizer, rather than a bass guitar, under the Hammond organ chords starting at about 1:25, and another synthesizer track carrying the main melodic theme after the first chorus. The harmony vocals sounded wonderfully clear and clean. I initially thought, "This must be very similar to what they heard in the studio," and then I realized it was likely better, because there weren't any recording monitors when the album was recorded, in 1970, that even approached today's standards of quality.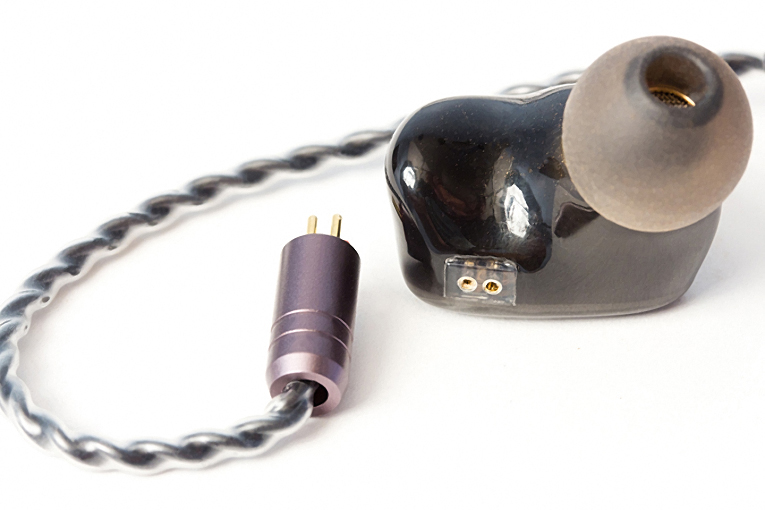 As a bass player, I especially loved hearing all the details of Chris Squire's basslines—the famous "growling" sound of his Rickenbacker bass guitar, the unevenness of the glissandos he played (something you probably wouldn't hear in today's era of technically perfect players), and the repeated notes I'd previously missed. Squire's something of a hero to me, so this was all pretty thrilling.
However, I was pretty convinced that the T3 Pluses elevated the bass about 2dB (experimentation with my phone's EQ confirmed this) over what I'm used to hearing on this cut; it made the Rickenbacker sound a little more like a Fender Jazz Bass. The boosted bass also elevated Steve Howe's out-of-time foot stomping on some sections of the acoustic guitar piece "The Clap" to a somewhat annoying level.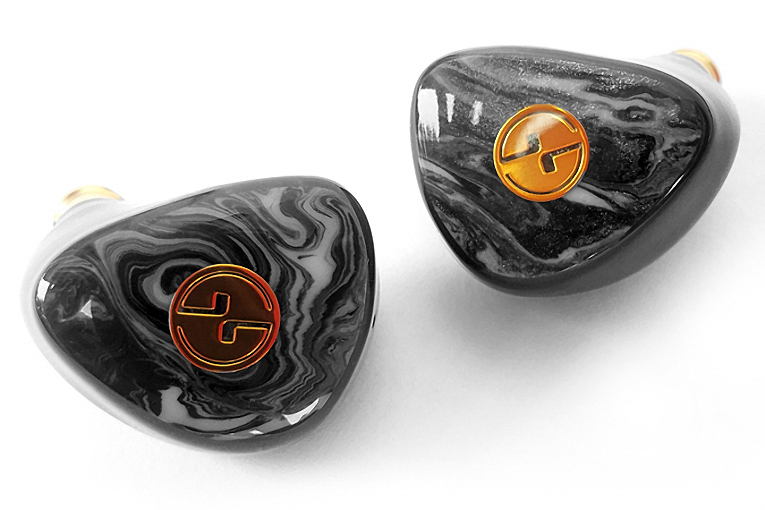 I thought I'd chase down that bass boost a bit by putting on another favorite, but very different, bass album: Oscar Peterson's We Get Requests (16/44.1 FLAC, Verve/Qobuz), which many jazz fans consider the best-recorded performance by double-bass master Ray Brown. For me, Brown's best playing on this album is on "Have You Met Miss Jones?" where he throws in impossibly fast and clean licks that keep the tune moving despite Peterson's sedate tempo. And yeah, the bass did seem slightly boosted, but that boost didn't obscure or blur Brown's flurries of notes in any way. The album also had a nearly perfect sense of space; We Get Requests seems to have been recorded with the intent of capturing the intimacy of a small, slightly echoey club, and the T3 Pluses nailed that feel. They also made the intricate fills that drummer Ed Thigpen pulls off in the tag at the end of the tune very easy to hear, although I thought maybe the earphones shelved up the mid-treble a bit, as the ride cymbal sounded slightly glaring at times—something I'm not used to hearing on this recording, which I play often because it always elevates my mood.
The T3 Pluses' detail served them well when I played Jerry Jeff (16/44.1 FLAC, New West / Qobuz), the new release by Steve Earle & The Dukes. Through the T3 Pluses, Earle's voice took on the gravelly, but not bassy, tone I've come to associate with his last decade or so of work; some earphones and headphones make him sound bloated. This is one of those classic country recordings with acoustic guitar, bass, and drums providing the rhythm tracks, and fiddle and steel guitar playing accompanying licks almost nonstop—a complicated mix, but the T3 Pluses picked it apart easily. I did wonder if the bass wasn't a little elevated for this kind of music, but I don't yet know this recording well, so I put on one I do know well: "Hillbilly Highway," from Earle's first album, Guitar Town (24/192 FLAC, MCA Nashville / Qobuz). I dunno. Maybe the bass was 1dB too hot on this tune? It seemed a little louder than the average of what I've heard on this recording, but regardless, this track sounded spectacularly clean, and elements of the song I'd barely noticed before—such as a clave-like clicking sound behind the main guitar riff—were easy to hear.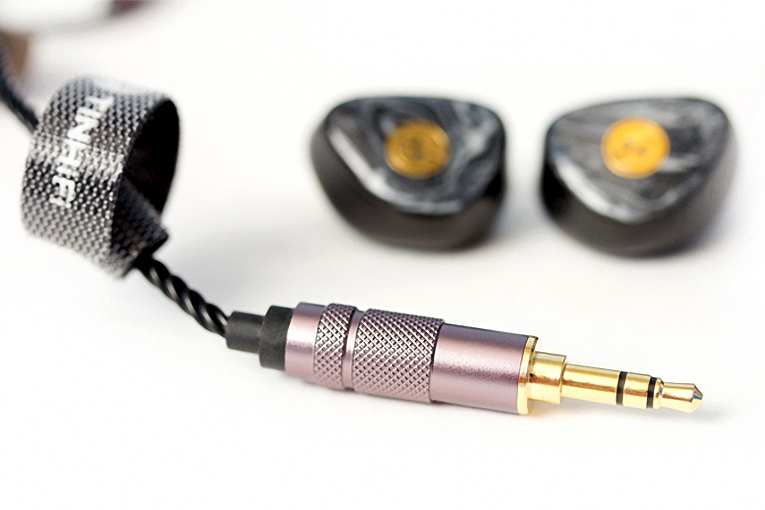 I wanted to check out some classical stuff with the T3 Pluses, but I figured I'd best stick to something I know well: Hilary Hahn's Paris (16/44.1 FLAC, Deutsche Grammophon / Qobuz), with Mikko Franck conducting the Orchestre Philharmonique de Radio France. On my favorite track—the second movement, Scherzo: Vivacissimo, of Prokofiev's Violin Concerto No. 1 in D Major, Op. 19—I literally couldn't hear anything to complain about in the reproduction. Hahn's ferocious violin playing on this movement can sound grating through some audio gear, but not here—through the T3 Pluses, it sounded vivid, detailed, and urgent, yet natural in timbre. What I affectionately call the "wah-wah" section, around 2:20, where she attacks with the bow tilted at an unusual angle (I think), creating a weird, filtered sound, was especially exciting. I guess you could say the percussion and string accents in the triple-forte passages sounded a little blarey, but aren't triple-forte passages supposed to blare a little? And for the record, the double-bass section seemed a hair loud, but it counterbalanced the frantic violin lines and gave the music some extra kick that did nothing but enhance the overall effect.
Comparison
I compared the T3 Pluses to three earphones I had on hand—two Chi-Fi models, the KZ x Crinacle CRNs and the NiceHCK DB3s, and one high-end model, the Campfire Audio Holocenes ($649). I've already given all of these earphones good reviews, so they're all good products, but I wanted to see where the T3 Pluses fit within this range.
One of my favorite soundstage tests is "Sentenza del Cuore–Allegro" from The Coryells (320kbps Ogg Vorbis, Chesky/Spotify), an audiophile recording featuring Larry Coryell and his sons Julian and Murali playing acoustic guitars in a large, reverberant church in Manhattan. I thought the ambience and the combination of three acoustic guitars might reveal some interesting things about these earphones, and I was right.
The castanets and sleigh bells sounded brighter—crisper, and not in an appealing way—through all of these earphones than they do through a decent set of speakers. But the tonal balances, while all within the bounds of safe'n'sane, differed in important ways. With the T3 Pluses, everything sounded good, but the bass was a hair too full. With the NiceHCK DB3s, the percussion got even brighter, but the guitars sounded softer. With the KZ x Crinacle CRNs, the bass was more in control, the percussion sounded a little smoother, and the guitars thinned out a bit and sounded more realistic than with the other Chi-Fi models. With the Campfire Holocenes, the treble was the clearest, the bass was the tightest (yet still full-sounding), and I heard the biggest soundstage.
I use Patricia Barber's Clique (24/176.4 FLAC, Impex/Qobuz) as a good general clarity and detail test—and again, the differences among these earphones were readily apparent. While all of the models had their pros and cons, the T3 Pluses really stood out because of the clean mids—a hallmark of a good, high-end dynamic-driver earphone. Barber's voice sounded the smoothest with this one, although the bass was still a little overemphasized, which made the piano sound a bit soft. I can't say any of the others sounded better. The Campfire Holocenes were, again, super-clear in the top end, but the double bass lacked body. The KZ x Crinacle CRNs bumped up the bass a bit, but they didn't quite match the clarity of the Holocenes' treble. The NiceHCK DB3s sounded more sibilant on Barber's voice, yet paradoxically softer as well—and again, had a little too much bass.
Conclusion
Overall, the T3 Pluses are my favorite of the Chi-Fi earphones I've tried. Yeah, they have a little bit more bass than I'd prefer, but the sound is well-balanced overall. And to me, that little bit of extra bass is a small price to pay for such a smooth midrange—especially at this price.
. . . Brent Butterworth
This email address is being protected from spambots. You need JavaScript enabled to view it.
Associated Equipment
Smartphone: Samsung Galaxy S10
DAC-headphone amplifier: AudioQuest DragonFly Cobalt
TinHiFi T3 Plus Earphones
Price: $79.99.
Warranty: One year on earphones, three months on cables.
Linsoul
Website: www.linsoul.com