Sound:











Value:











(Read about our ratings)
Measurements can be found by clicking this link.
I've gotten so used to reviewing complex multi-driver earphones with exotic shapes that the Periodic Audio Carbon earphones ($399 USD) seem like a throwback to the innocent early days of the headphone boom, when almost every earphone was nothing more than a single dynamic driver in a simple, cylindrical enclosure. That's not to say there's anything wrong with a single dynamic driver -- in fact, some of the priciest earphones you can buy, such as the Campfire Audio Atlases ($1299) and Sennheiser IE800s ($999), use just a single dynamic driver per ear.
But a high-end earphone with a single dynamic driver had better have a pretty special dynamic driver. Fortunately, the Carbon earphones do. All of Periodic Audio's earphones share the same polycarbonate enclosure, and differ mainly in the tuning and the material used for the driver diaphragm. The Carbon drivers use a form of carbon -- industrial diamond -- deposited on a thin polymer substrate to a thickness of 8 microns.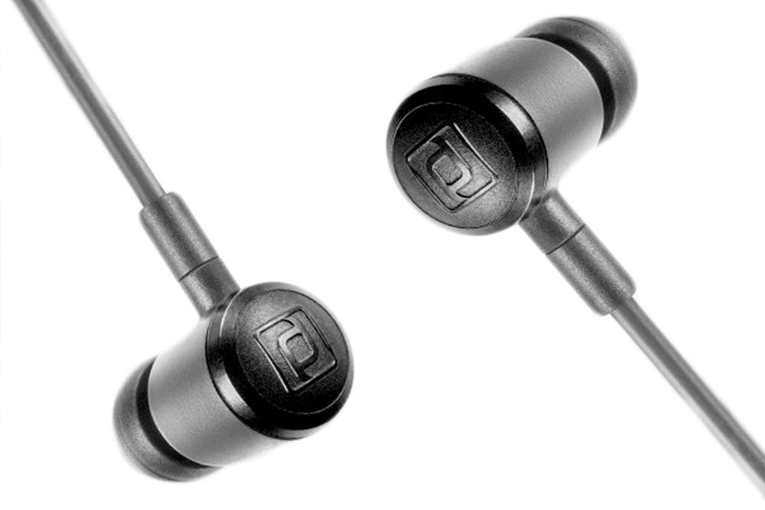 Periodic Audio says the new diaphragm gives the Carbons the lowest distortion of any earphones on the market. That shouldn't be hard to measure, but whether or not you can hear the improvement is a different question. In the 2014 paper "The Correlation Between Distortion Audibility and Listener Preference in Headphones," the authors found that except in fairly extreme cases, distortion "seems to not be a significant factor in how good it [a headphone or earphone] sounds." All other things being equal, less distortion in headphones and earphones is always desirable, but the improvement typically isn't audible.
What's far more likely to make a difference in the Carbons' sound is Periodic Audio's new custom-designed silicone eartips. The company supplies them in three different shapes, each in multiple sizes, which they say will achieve an optimum fit in 95% of all ear canals. For those of us who often have problems finding tips that fit, this is a very big deal, because without a good fit, you can't get good sound. (Technically, the leakage caused by a poor fit can make ridiculously bassy earphones sound neutral, but that's happened in just one set of the hundreds of earphones I've heard.) According to Periodic, the tips use Dow Corning medical-grade silicone and polyurethane, which the company compounds with its own carbon black and emulsifiers before the tips are thermoformed.
In the box
As I noted above, the Carbons come with a wide variety of tips: single- and double-flange silicone types, plus foam tips, each offered in three sizes, for a total of nine pairs of tips. Also included is a dual-mono-to-stereo adapter for use with older in-flight entertainment systems, and a 1/8" to 1/4" adapter. The 58" (1.5m) cable is permanently attached, and terminated with a 1/8" (3.5mm) stereo plug. There's no inline remote or microphone. The case is a metal can with a threaded lid.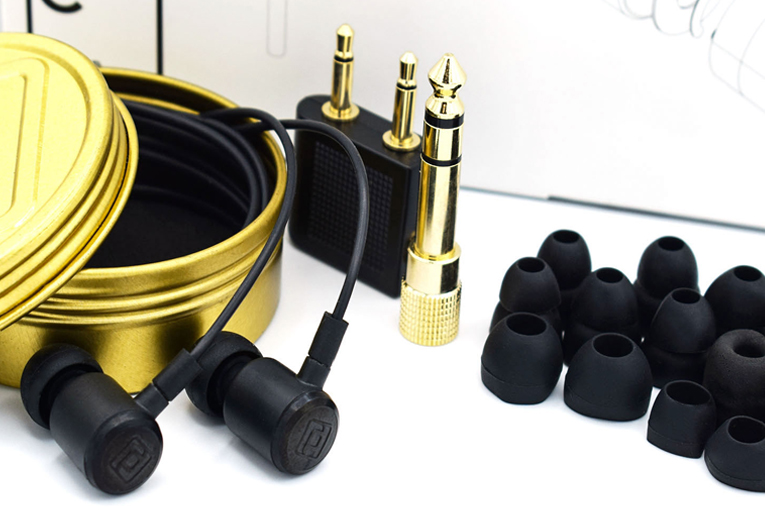 Use
My ear canals are about 10% larger than typical for an American male, so I occasionally have trouble getting a good fit with the tips supplied with the earphones I test. Not so with the Carbons -- their largest single-flange silicone tips fit my ears as perfectly (and comfortably) as any silicone tips ever have. In the unlikely event you don't get a good fit with any of the supplied tips, the Carbons' soundtubes measure 6mm in diameter, which means finding aftermarket tips will be easy.
I found that my Samsung Galaxy S9 smartphone could easily drive the Carbons to extremely loud levels, so you should be able to use these with any source device you like, no external amp needed.
Periodic also added a nice little ergonomic twist I enjoyed. The grille covering the driver on the right side is colored red (as seen further down in the article), which makes telling the right earphone from the left easy.
The one thing I don't like about the ergonomics of the Carbons is the case. It can be a little challenging to fit the cable in and get the lid twisted shut. But with conventional, zippered replacement cases available for well under $10 on Amazon, this isn't a big concern.
Sound
To my ears, the Carbons have a mildly "smiley" voicing, with somewhat elevated bass and a fairly broad rise somewhere in the lower to mid-treble. I'd describe the sound using the words "vivid," "exciting," and "dynamic" -- all adjectives I would hope someone would use when describing me.
For example, the Carbons kept me listening to conguero Poncho Sanchez's Soul Sauce: Memories of Cal Tjader (320kbps Ogg Vorbis, Concord/Spotify) over and over. Sanchez's rhythmically driven salsa proved the perfect match for the Carbons, which gave the opening cut, "Soul Sauce (Guachi Guara)," a seemingly perfect blend of clarity, naturalness, and excitement. This album includes a broad mix of sounds -- vibraphone, vocals, trumpet, trombone, saxophone, piano, bass, and various percussion instruments -- and I couldn't find any that didn't sound great through the Carbons.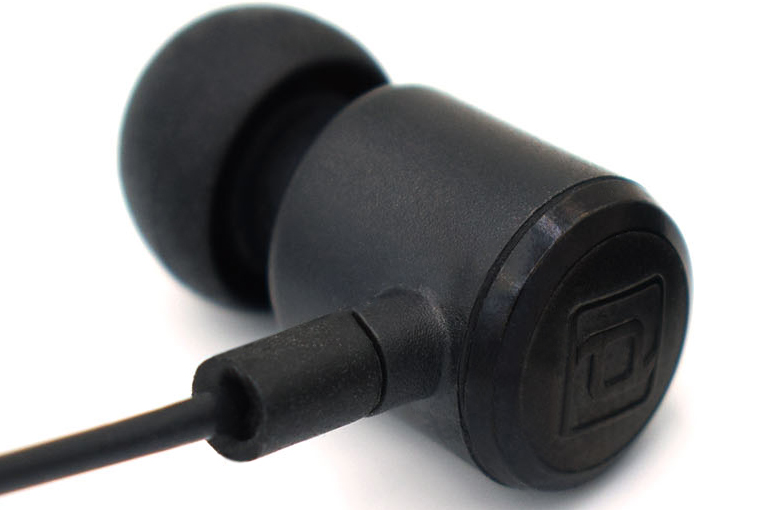 Sanchez's album is a fairly conventional, multi-miked production, so I wondered what a more audiophile-style recording might tell me about the Carbons. "Cultural Treason," from Primal Scream, by David Chesky and Jazz in the New Harmonic (16-bit/44.1kHz WAV, Chesky), gave me a good idea. This tune, and the rest of the album, sounded flat-out kick-ass through the Carbons, which after knowing Chesky for a couple of decades, is what I think he wants his recordings to sound like. (Although he's never specifically used those words.) The double bass sounded very full yet detailed, and, despite the fullness, its pitch was always clear. I heard a natural tonality in the sax and trumpet, and a big sense of space, although I didn't hear some of the high-frequency subtleties and "air" that I hear through my favorite balanced-armature earphones.
The jazzier or more classical the music, the more I liked the Carbons; more complicated, multitracked productions such as jazz/R&B singer Sheléa's "Love Makes the Changes" (Pretty World: A Tribute to Alan & Marilyn Bergman, 320kbps Ogg Vorbis, Breath of Life / Spotify) didn't favor them as much. The bass on this tune was certainly big through the Carbons, but it sounded a little overemphasized and less defined compared to what I heard through, say, the Campfire Audio IO earphones. The voice sounded both clearer and warmer through the Carbons than it did through the IOs, thanks to what seemed like a mild lower-treble boost, but the horns sounded recessed and somewhat less clear than they did through the IOs and a few other earphones I tried.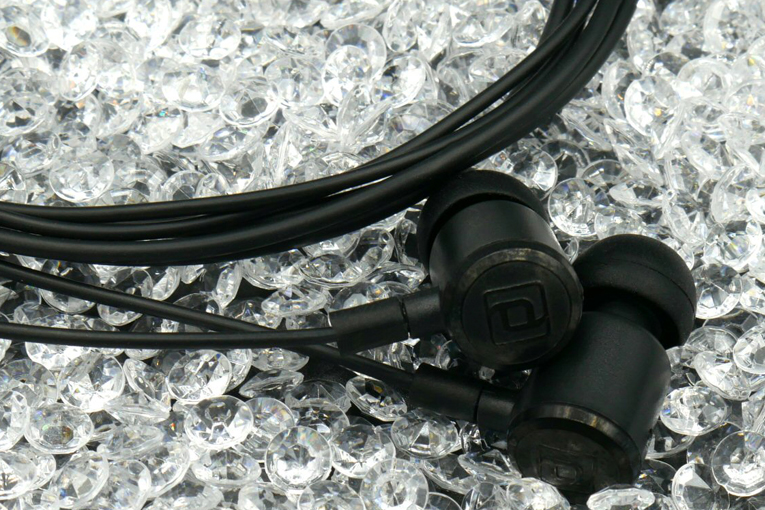 The breathtaking performance of "Nobody's Fault But Mine" by singer Lizz Wright, from Meshell Ndegeocello's Pour Une Âme Souveraine -- a Dedication to Nina Simone (16/44.1 WAV, Naïve), was revealing of the Carbon's tonal balance, with just a slight emphasis in the lower treble that helped bring out the vocals, a somewhat overly generous amount of bass, and not a whole lot of air in the treble. If it were just me describing it this way, I'd say I was influenced by confirmation bias, because this is the way we often describe the sound of dynamic drivers versus balanced armatures. But my outside panelists, who hadn't the slightest inkling what was going on inside the Carbons, agreed, as we'll see . . .
Comparison
To gather some outside opinions of the Carbon earphones, I played them for our usual listening panelists: John Higgins, who holds a master's in music performance from USC and has served as a frequent contributor to Wirecutter and Sound & Vision, and LeRena Major, a Los Angeles saxophonist who's held several positions in the music business and is a voting member of the National Academy of Recording Arts & Sciences.
John described the sound much as I did. He noted the somewhat pumped-up bass, which he didn't love but didn't complain much about, and noted that the highs were nice but could use a little more sparkle -- and by that, I think he means the same thing I mean when I say "air."
LeRena might have fallen into the 5% of people for whom the Carbons' tips don't quite work, because she wanted more bass, indicating that she never got a perfect seal despite trying several sets of tips. But she did say that the mids and treble seemed pretty good, and consistent across a wide variety of tracks mastered in different ways.
Conclusion
Basically, for most of the music I listen to, I enjoyed the sound of Carbon earphones, but I'd describe that sound as "vivid" rather than "natural." Of course, a lot of people like this sound; it's quite possible that more people like this sound than the sound of more objectively neutral models. So for us, the Carbons aren't the kind of earphones we'd recommend for everyone without hesitation, but they are one of the ones we'd recommend you try at a CanJam show or a local dealer to see if their sound turns you on.
. . . Brent Butterworth
This email address is being protected from spambots. You need JavaScript enabled to view it.
Associated Equipment
Source -- Samsung Galaxy S9 smartphone
DAC-headphone amp -- iFi xDSD
Periodic Audio Carbon Earphones
Price: $399 USD.
Warranty: Five years parts and labor.
Periodic Audio
4882 McGrath St., Ste. 100
Ventura, CA 93003
Phone: (855) 724-4367 or (307) 683-4151
Website: www.periodicaudio.com