Sound:











Value:











(Read about our ratings)
Measurements can be found by clicking this link.
It's hardly unusual when audio enthusiasts and writers reflexively reject new technology -- I'm sad to say it has become the reaction I expect. That's why I was so surprised to see even some of the most reactionary audio writers embrace Sennheiser's new Momentum True Wireless earphones ($299.95 USD).
True wireless earphones -- which consist of a pair of tiny earpieces that connect to each other wirelessly rather than through a cable -- have sparked considerable interest, mainly because Apple sold more than 40 million of its AirPod true wireless earphones within two years of their introduction. But the focus with the AirPods, and most of the true wireless earphones that have followed them, is more on cool features than on sound quality.
Enter the Sennheiser Momentum True Wirelesses, which I first encountered at CES 2019 in January. The pitch is simply that they sound better than most other true wireless earphones. There's nothing particularly special about the acoustical engineering -- just a 7mm dynamic driver in each earpiece. But a single dynamic driver can sound great if the acoustical tuning is done right.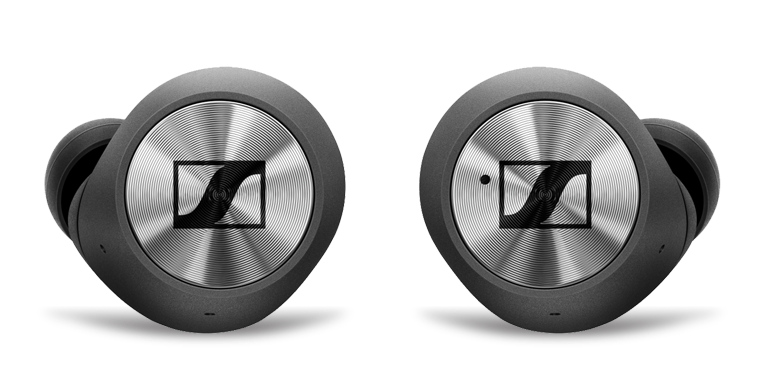 Like most other earphones in this category, the Momentum True Wirelesses have a touch-sensitive panel in each earpiece. These let you control such features as volume and track skip, and let you access your phone's digital assistant (i.e., Google Assistant or Apple Siri). They also activate the Transparent Hearing function, which lets you hear sounds around you with or without music.
Another feature shared with most other true wireless models is the Momentum True Wirelesses' charging case. The hardshell case incorporates its own rechargeable battery, so it can charge the earphones when they're not in use. That's a good thing, because rated battery life of the earphones is only four hours, and the case provides enough recharging for two more four-hour sessions.
Yet another noteworthy feature is the inclusion of aptX Low Latency, which reduces Bluetooth's inherent latency (or delay) from about 200ms to less than 50ms. That's roughly the same latency as standard Dolby Digital achieves, so it should eliminate the lip-sync issues users experience when trying to watch video content while listening through Bluetooth earphones or headphones. However, it only works if your Bluetooth source also offers aptX Low Latency. Few Android phones have it as of this writing, and no Apple iOS products include any variant of aptX. However, it is available in the $59 MEE Audio Connect transmitter, which I use with my TV. (We'll have more discussion of Bluetooth latency in my next column for SoundStage! Solo.)
In my work on the headphone testing panel for the Wirecutter website, I've heard perhaps 20 true wireless models. While none have blown me away with their sound quality, I thought some sounded pretty decent, and the Jabra Elite Active 65t true wireless earphones I bought to use at the gym have kept me quite happy. But there's always room for improvement, so let's see what Sennheiser has accomplished.
In the box
The package includes the left and right earpieces, the charging case, a USB charging cable, manuals, and silicone eartips in four sizes: XS, S, M, and L. That's typical for true wireless earphones, except that to the best of my memory, all the others I've tried include tips in only three sizes.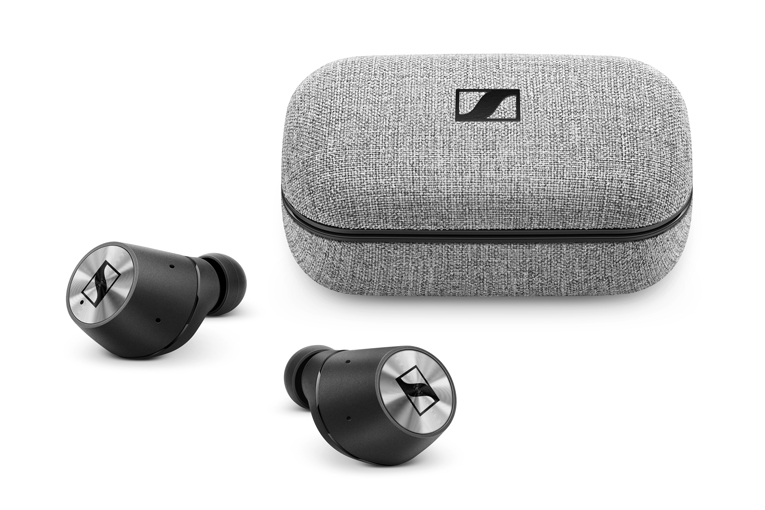 Use
Unlike some of the earlier true wireless earphones I've tried, it wasn't tricky to pair the Momentum True Wirelesses' two earpieces with my Samsung Galaxy S9 phone, nor to get the combo to re-pair. Putting them into the case shuts them off, and pulling them out of the case powers them on; by the time I got them into my ears, they were always already paired with the phone and each other. They worked fine with the MEE Audio Connect transmitter, too, but I was unable to get them to mate with my Sony HWS-BTA2W transmitter, even after resetting the earphones.
I and my listening panelists (more about them below) had no problems getting the Momentum True Wirelesses to fit into our ears, although LeRena Major said the Jabra Elite Active 65t earphones gave her a more secure fit. (Incidentally, my ear canals usually require an XL tip, but the L tip fit me perfectly.) The Momentum True Wirelesses are a little bulky, but during a couple of only modestly strenuous gym workouts, I never felt as if they were going to fall out of my ears. By the way, if you intend to wear your earphones at the gym or when jogging, that's OK, because they are IPX4-rated, which means they can withstand splashes of water and, presumably, sweat.
Unlike the Elite Active 65t's, which have "rocker" panels that require me to use a fingernail to push on only one side of the panel, the Momentum True Wirelesses' controls each perform only one function -- i.e., push the left one for volume down and the right one for volume up. This is easier to use, especially for those with large hands. However, with these and every other set of true wireless earphones I've tried, learning to operate them is not in any way intuitive. It requires careful reading of the manual and memorizing the commands -- then re-reading the manual when you inevitably forget how the commands work. "It's easy to trigger Google Assistant when you meant to pause," LeRena noted.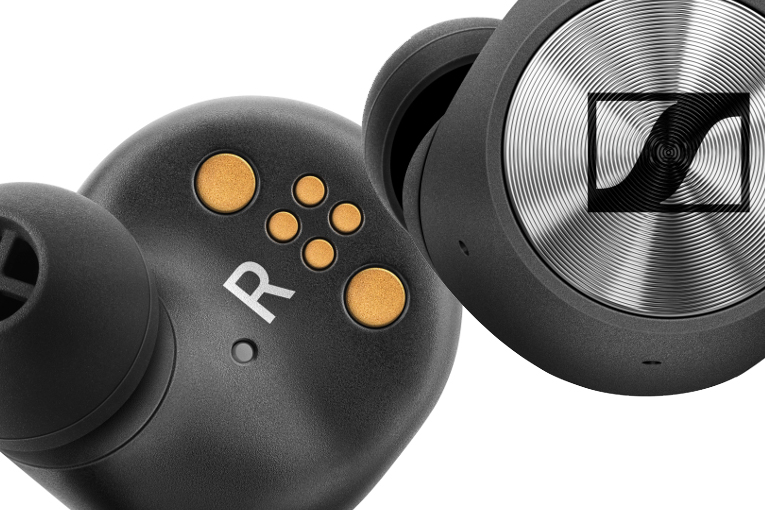 Bluetooth range was very good for a set of earphones. I got at least 45' line-of-sight indoors (that's as far as I can go inside my house), and about 25' outdoors through one wall.
Sound
The Momentum True Wireless and the Elite Active 65t earphones both come with an app that allows easy sound tuning. As soon as I got the Elite Active 65t's, I pulled up the app and dialed in a couple of dB more energy at 4kHz and dropped the 60 and 250Hz bands by a couple of dB, because they sounded good but a bit dull. But to be honest, for the first couple of weeks of using the Momentum True Wirelesses, I didn't even try the unusual single-control equalizer included in Sennheiser's Smart Control app. I thought the Momentum True Wirelesses sounded pretty well balanced right out of the box and never felt a strong urge to adjust them.
We've all heard James Taylor's "Fire and Rain," from Sweet Baby James (320kbps Ogg Vorbis, Warner/Spotify), hundreds of times, which -- in addition to its fairly broad sonic spectrum -- makes it good test material. I can't say that "Fire and Rain" sounded uncolored through the Momentum True Wirelesses with the EQ centered, but it did sound balanced, with Taylor's voice, his acoustic guitar, and the bowed double bass sounding clear and reasonably natural. The kick drum and toms that come in on the second verse sounded somewhat soft, with more of a "buh" character rather than a "puh" sound, and the brushed snare drum sounded like it was about 6" in diameter (whereas most are 14"). But the errors were no worse than I'd expect to hear through a typical good set of dynamic-driver earphones, so the true wireless format didn't seem to be having a negative effect on the sound.
When I went to a much more modern recording of Taylor -- "Today Today Today," from 2015's Before This World (320kbps Ogg Vorbis, Concord/Spotify) -- the sound was similarly nice, with clear guitar and harmonica, although I still heard the boomy character in the bass, and I wanted to hear a little more emphasis in Taylor's voice. So I opened up the equalizer in the Smart Control app and took a guess as to a suitable fix.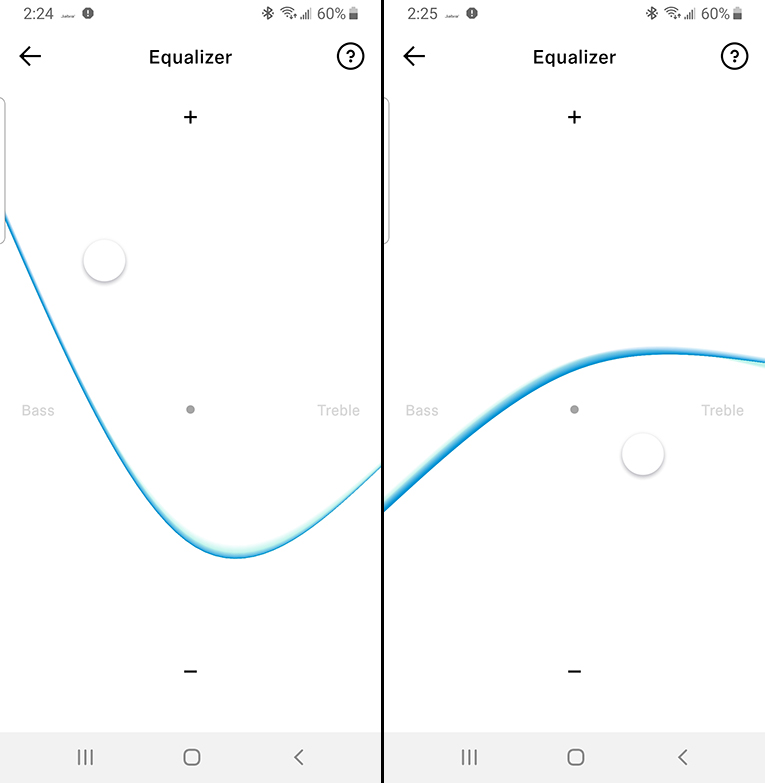 The app features a single control -- a white onscreen dot that boosts if you push it up and cuts if you pull it down. Pull it to the right side of the screen and it'll affect the treble, while the left side affects the bass. While you can't adjust treble and bass independently, the control automatically tilts the bass down when you pull the treble up, and vice versa -- and vice versa again when you go to the bass side. There's a pulsating blue line onscreen that sort of shows you the shape of the EQ curve, but nothing to indicate which audio frequency you're affecting, or how much you're boosting or cutting it. The curve is also unintuitive -- you get an indicated treble roll-off whether you boost or cut the bass -- and based on my listening and my measurements, I'm not convinced that it delivers an accurate indication of what's going on.
Despite the weirdness of the control, I found that all I had to do to get Taylor sounding like I think he should was to pull the white dot over about 3/8" and up about 1/8". The voice sounded clearer without sounding harsh or thin, and the bass, while still full, no longer sounded bloated.
This same setting didn't work so well for "I Mean You," from Stanley Clarke's Standards (320kbps Ogg Vorbis, Kind of Blue/Spotify). Clarke's double bass (which typically sounds almost as twangy as, but fuller than, his electric bass) sounded bloated and lost some of that top-end clarity that defines Clarke's aesthetic -- yet drummer Ndugu Chancler's cymbals and snare sounded a little too trebly for me.
Fortunately, tapping in the middle of the screen brings the EQ back to default. This got the cymbals and snare back under control, but Clarke's bass solo still sounded bloated. To fix this, I had to pull the white dot all the way to the left and down about 3/4", and at that setting, the whole recording sounded just right.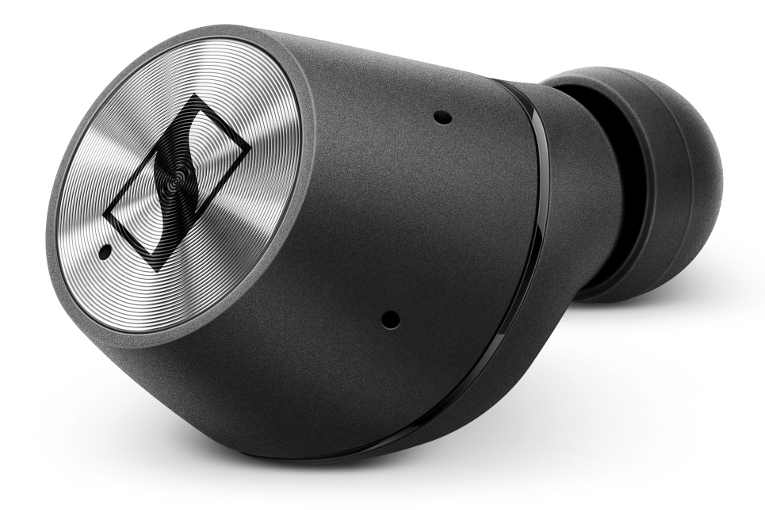 After bringing the white dot back to the center, I played singer/songwriter Jade Bird's relentless I Get No Joy EP (320kbps Ogg Vorbis, Glassnote/Spotify). "Uh Huh" sounded good as-is; the kick drum and whatever instrument was playing the bass notes had the same booming, undefined character I heard in James Taylor's "Fire and Rain," but for this tune that worked fine; there's little need to worry that anything short of a jet engine could drown out Bird's voice. Still, could I do better with the EQ? I could, but the obvious solution of pulling the bass down didn't get the bottom end under control. Instead, I had to push the white dot about 5/8" into the treble side, and about 1/2" up. This got the recording sounding just right -- although I do have to note that no matter what the EQ setting, I heard some distortion in the voice with the volume on the phone cranked -- something that I don't often notice when testing headphones and earphones, and that didn't seem to occur in the bass, which is where distortion usually becomes a problem in earphones.
Comparisons
To get second and third opinions on the Momentum True Wirelesses, I brought in our usual listening panelists: John Higgins, who holds a master's in music performance from USC and has served as a frequent contributor to Wirecutter and Sound & Vision, and LeRena Major, a Los Angeles saxophonist who's held several positions in the music business and is a voting member of the National Academy of Recording Arts & Sciences. Both compared the Sennheisers with my Jabra Elite Active 65t's, and with a couple of wired earphones, including the Campfire Comets.
Initially, LeRena wasn't so enthusiastic. "The Jabras have a richer sound. The Sennheisers don't sound as full; they're more trebly," she said. But when she tried the equalizer, she found its single-control design made it easy to quickly and radically improve the True Wirelesses' sound. "This is a whole different experience!" she said. "Once you get it dialed in, the sound is so much fuller and more enveloping. It was easy to adjust it for different recordings -- I could go from one of Prince's studio recordings to a live recording of Sam Cooke and get both of them to sound great."
John, who has a colossal amount of studio recording experience, wasn't as enamored of Sennheiser's app. "Give me a ten-band EQ," he said. "This app lets you adjust the sound, but it's not intuitive and the adjustments aren't precise. And without EQ, the earphones sound tizzy."
Conclusion
I realize this is something of a mixed review, with all sorts of sometimes-conflicting opinions presented. But I think overall, the Momentum True Wirelesses are the best option I've so far found for audio enthusiasts who want to enjoy the convenience of true wireless earphones. And while I initially thought the success of the AirPods was due mostly to people who happily buy anything Apple, experience has taught me that the appeal of true wireless earphones is hard to deny. Until you've tried it, it's hard to imagine how nice it is not to have a cable (even a short one) flopping around as you stroll through your neighborhood or around the office or gym. There will be a learning curve with the Momentum True Wirelesses' controls and the Smart Control app, but I think you'll probably enjoy these once you get the hang of them.
. . . Brent Butterworth
This email address is being protected from spambots. You need JavaScript enabled to view it.
Associated Equipment
Smartphone -- Samsung Galaxy S9
Bluetooth transmitter -- MEE Audio Connect
Sennheiser Momentum True Wireless Earphones
Price: $299.95 USD.
Warranty: Two years repair or replacement.
Sennheiser Electronic Corporation
1 Enterprise Drive
Old Lyme, CT 06371
Phone: (800) 736-6434
Website: www.sennheiser.com