Sound:











Value:











(Read about our ratings)
Measurements can be found by clicking this link.
Atlantic Technology's just about the last audio brand name I'd have expected to see on a set of earphones, even ones as complex as the FS-HAL1s. I first encountered Atlantic Technology when the company and I were both just getting started, at my first CES in 1990. It built a solid reputation in the '90s and '00s as a pioneer in home-theater sound. Now under new ownership, the company's branching out into products designed for the listening preferences of the early '20s -- including headphones and earphones.
With the FS-HAL1 earphones ($199), Atlantic seems to be aiming at a sophisticated -- yet value-minded -- customer, just as it always has with its speakers. Each earphone has three drivers: a single dynamic driver with a graphene diaphragm, and balanced-armature drivers for the midrange and treble. The cables use MMCX connectors, so they're detachable and easily replaceable. A version with a Lightning cable, compatible with Apple iPhones and iPads, is also available for $229 (although we didn't test that one). These features suggest that Atlantic Technology put some thought into this product and the needs of the listeners it's trying to serve.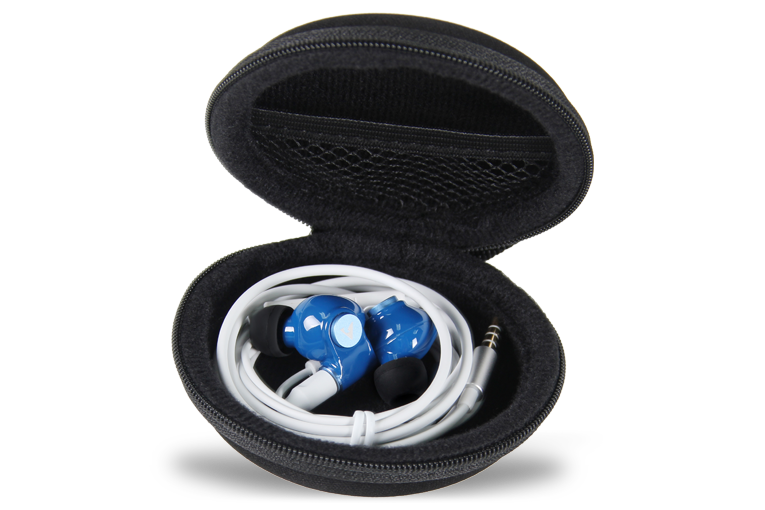 The FS-HAL1s also carry some more mainstream features, such as an inline three-button microphone/remote said to be compatible with iOS and Android devices. They're also available in four colors: black, white, red, or blue.
I get a little annoyed when audio enthusiasts assume that a certain brand name suggests a certain level of quality or character of sound. Don't they realize that engineers and product managers change jobs? So while Atlantic Technology made some of the best THX-certified home-theater speakers, none of the same designers were involved with the FS-HAL1 earphones. But to me, that's great, because I had no idea what to expect from these earphones.
In the box
I already mentioned the FS-HAL1s' cable, which is 4' (1.2m) long, and tipped with a 1/8" (3.5mm) plug on the source end and MMCX connectors on the earphone ends. They also include a small semi-hardshell case, a 1/8"-to-1/4" (3.5mm to 6.3mm) adapter, and silicone eartips in three sizes.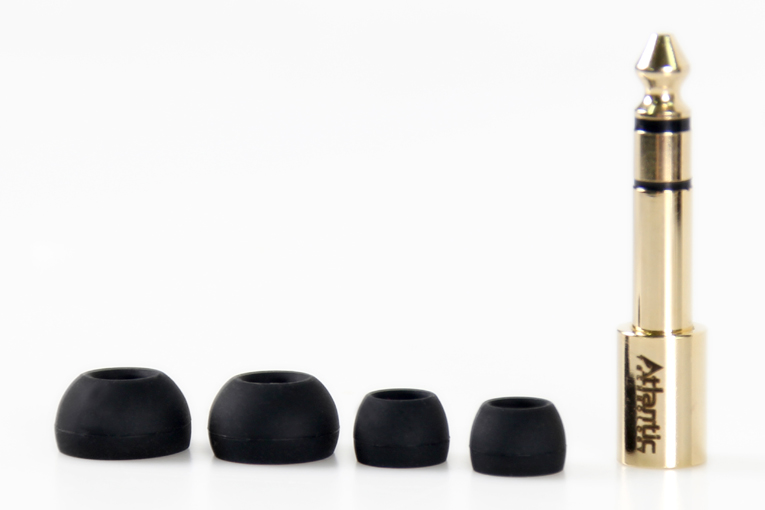 The only thing out of the ordinary is the inclusion of a couple of molded ear hooks that let you convert the FS-HAL1s for over-ear cable routing. Normally I'd praise this because I prefer over-ear routing, as it's typically more secure and often allows for a better, deeper fit in the ear -- but the FS-HAL1s fit so well and so effortlessly without the hooks that I didn't find them to be a big help. Maybe they'd be good for joggers or the gym because they'd help the earphones stay in place, but literally everyone I know who does those things has switched to true wireless earphones.
Use
As suggested above, the FS-HAL1s fit me beautifully, and my listening panelists had the same reaction. The design is a little unusual, but it allows a good seal in the ear canal and helps the earphones stay sealed. The cable is somewhat microphonic, though -- any rustling will be heard through the earphones -- so I wouldn't recommend these for active use.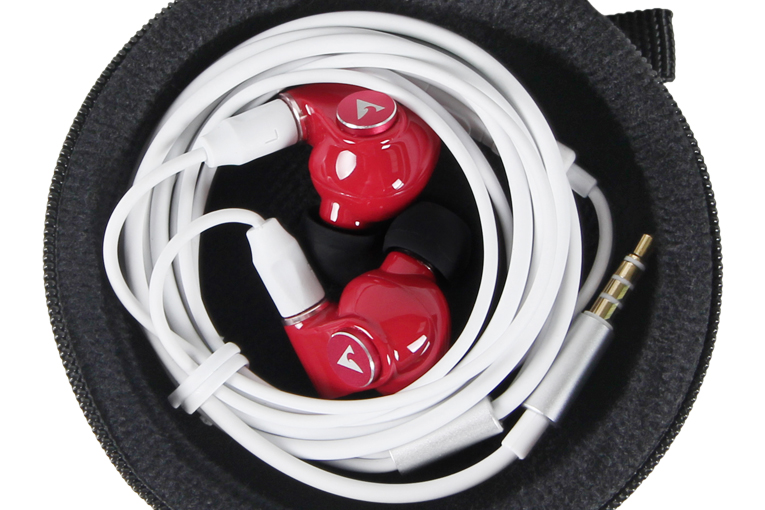 With a rated sensitivity of 104dB and an impedance of 32 ohms, the FS-HAL1s should be easy for practically any device to drive, and they delivered plenty of volume and clear sound when I used them with my Samsung Galaxy S9 phone. They definitely don't need a fancy player or add-on amplifier.
Sound
It was pretty obvious from my first listen that the FS-HAL1 earphones get the midrange largely right. Voices -- the first place where you notice something's wrong -- sounded generally smooth and natural, with just a touch of extra emphasis in the mid-treble that made them stand out, though it also introduced a trace of sibilance at times. But the character I think you'll notice first in these earphones is the bass, which has a lot of punch and a little extra bloom in the upper bass / lower midrange. So it has the character of sounding sort of fat and very punchy at the same time.
For example, on "Two Sides" from How We Do by John Yao's Triceratops (320kbps Ogg Vorbis, See Tao / Spotify), the "triceratops" is three horn players (trombone and two sax players), backed by double bass and drums. I noticed that all three horns sounded smooth and natural in tonality; I couldn't identify a tonal coloration in any of them. I did hear that little bit of extra treble emphasis in the ride cymbal (which basically made it sound about $200 cheaper), but mainly what I heard was the insistent, powerful thumping of the double bass. The extra-punchy sound made the bass lines easy to distinguish, and certainly gave the music a little more drive, but if you like your bass more in the background, you might want a tamer-sounding set of earphones.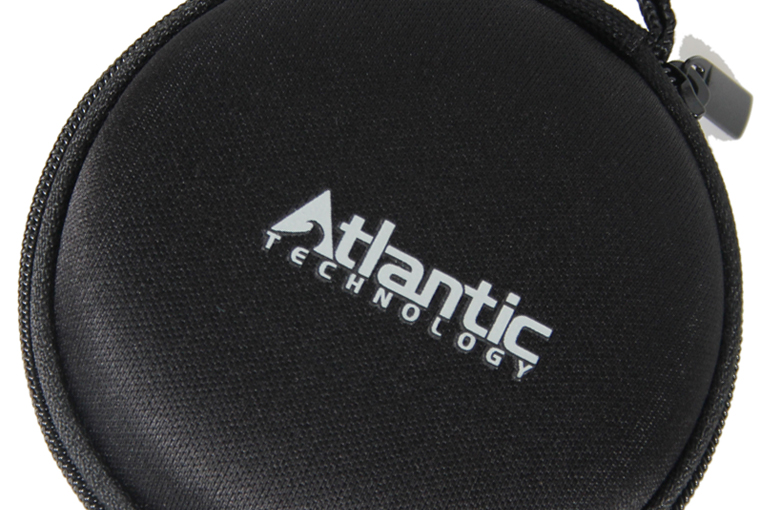 Same on Tyler, the Creator's "I Think" (Igor, 16-bit/44.1kHz FLAC, A Boy Is a Gun / Columbia / Qobuz) -- everything sounded clear, spacious, and distinct, including Tyler's voice, the background vocals, and the phony vinyl record noise in the background. But the bass had a powerful, insistent drive that really kicked the tune into high gear. Note that the bass wasn't excessively loud; when I switched to the 1More Triple Driver earphones, the bass was less punchy (and arguably a little more natural-sounding), but louder overall.
It was rather amazing how consistent this sound profile was as I switched from tune to tune -- normally my perception of earphones and headphones varies from track to track, but when I went from Tyler, the Creator to Brittany Howard's "History Repeats" (Jaime, 16/44.1 FLAC, ATO/Qobuz), it sounded like the same person produced and engineered both albums. All the elements of the tune leaped out clearly, just as they did with "I Think," floating above the punchy, driving bass line. It was an undeniably exciting sound, yet it didn't really seem hyped up or unnatural to me (not that Jaime is anything like a natural-sounding album).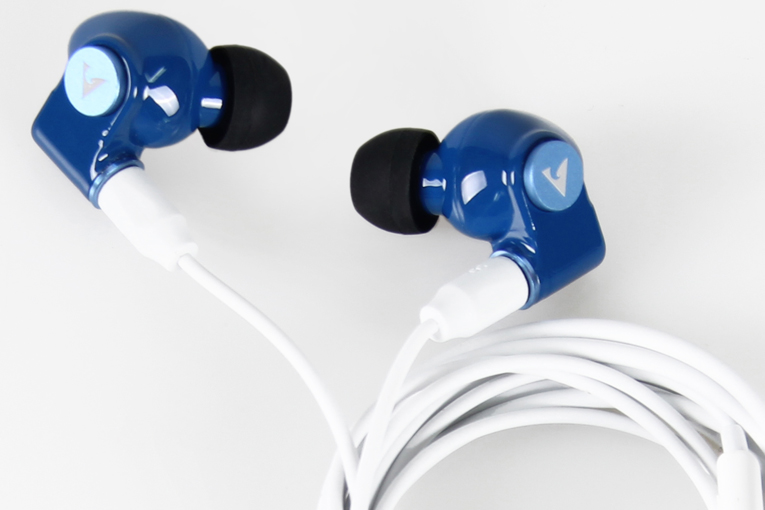 A recording that does sound natural is jazz singer Susie Arioli's "Those Lonely, Lonely Nights" (Spring, 320kbps Ogg Vorbis, Spectra/Dep/Spotify). Again, all the horns sounded just right: natural, dynamic, tonally accurate, and spacious. I did hear that little bit of sibilance I mentioned earlier, which also made the ride cymbal sound a bit edgy. And the bass, while at the right level for this type of music, had a bit of extra punch, which made it stand out a little better and kept it from getting lost in the mix.
I think the FS-HAL1s are comparable with the 1More Triple Driver earphones. Both are hybrid, three-driver designs costing less than $200, and both have a generally neutral tonal balance. The Triple Drivers are definitely softer and fatter-sounding in the bass, but that's not necessarily worse or better. I'd say the treble of the FS-HAL1s is smoother; the Triple Drivers have a similar mid-treble peak but it sounds about a dB or two more pronounced. I think I like the ergonomics of the FS-HAL1s a little better -- they seem a bit more secure in my ears -- but both are quite good in this respect.
Comparison
I had the chance to get a couple of Los Angeles-based musician friends of mine to listen to the FS-HAL1s. First up was LeRena Major, an LA saxophonist who's held several positions in the music business and is a voting member of the National Academy of Recording Arts & Sciences. Following her a half-hour later was Dan Gonda, a multireed player who gigs with innumerable LA bands. They compared the FS-HAL1s with various other earphones using an iFi xDSD DAC-headphone amp connected to a PC laptop playing tunes from Qobuz.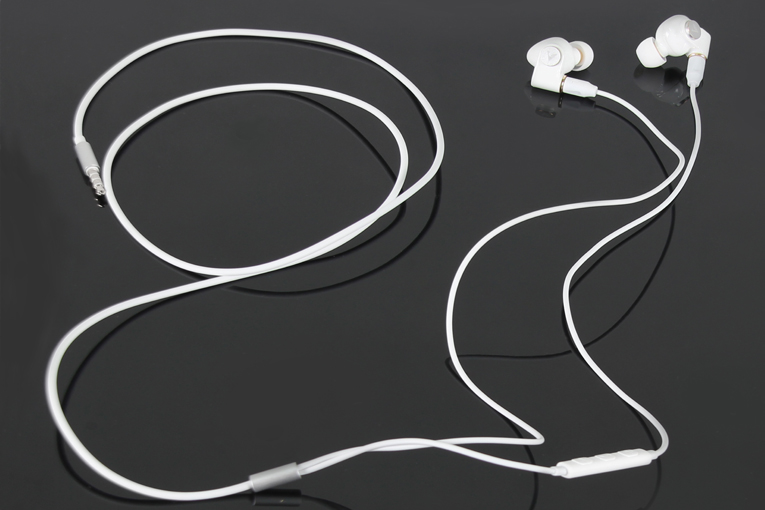 Both of them raved about the FS-HAL1s with few reservations. "I like these a lot," LeRena said, comparing their balance to that of the $1099 Meze Rai Penta earphones, which she heard in the same session. "I did have to crank them up a little extra to get a satisfying sound out of them, though."
Dan concurred. "There's a good presence in all the voices," he said. "And on recordings with lots of horns, you can clearly distinguish the horns, from bari [saxophone] to trumpet. And there's plenty of bass, which I like."
Conclusion
The FS-HAL1 earphones are an impressive accomplishment for a company just getting into the headphone biz. They at the very least are competitive with the 1More Triple Drivers, which are something of an industry standard for budget-priced hybrid earphones. The FS-HAL1s are more expensive than the Triple Drivers (which are down to $79.99 from their original $99.99), but I think they sound a little better.
. . . Brent Butterworth
This email address is being protected from spambots. You need JavaScript enabled to view it.
Associated Equipment
Headphone amp-DAC -- iFi xDSD
Smartphone -- Samsung Galaxy S9
Atlantic Technology FS-HAL1 Earphones
Price: $199 USD, Lightning version $229.
Warranty: 90 days; one year with registration.
Atlantic Technology
343 Vanderbilt Ave.
Norwood, MA 02062
Phone: (781) 762-6300
Website: www.atlantictechnology.com