Sound:











Value:











(Read about our ratings)
Measurements can be found by clicking this link.
Apple lives in a whole different world than the rest of the headphone industry. The company shipped about 25 million units of the AirPods true wireless earphones in 2018, and it's projected to sell double that number in 2019 and quadruple that number in 2021. Why should audiophiles care? For lots of reasons -- just one of which is that today's best audio engineers will see those numbers and know they can make a lot more money (and find more interesting work) designing true wireless products than trying to do something fresh in the well-established, fast-shrinking world of passive headphones. That's where the 1More E1026BT-I Stylish True Wireless earphones ($99.99 USD) come in.
I've never heard anyone express satisfaction with the AirPods' sound quality, so Apple left an opportunity for a company like 1More, which built its rep on $99 audiophile-grade earphones. Combine 1More's proven skill at designing great stuff for cheap with the proven popularity of true wireless earphones, and you should have a winner, right? The 1More E1026BT-I Stylish earphones are exactly that product.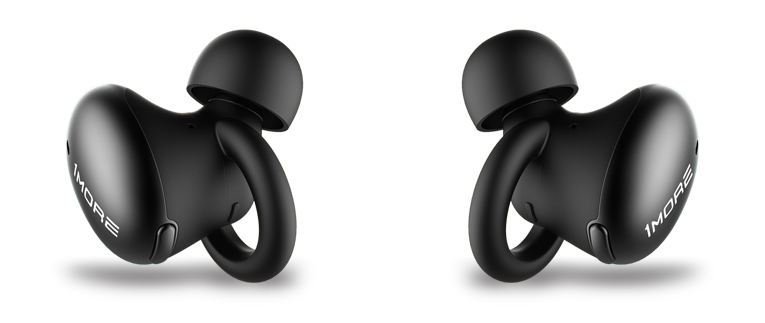 On the surface, what makes the E1026BT-Is stand out is the use of a 7mm dynamic driver with a diaphragm that sandwiches a layer of titanium between a layer of polyurethane and a layer of polyethylene terephthalate (PET). This sandwich construction should damp the resonances in the materials and result in smooth, pistonic motion without diaphragm breakup (i.e., distortion) at high frequencies. Not bad for something that's about the diameter of a pencil eraser.
Other than that, there's little to distinguish the E1026BT-Is from other non-Apple true wireless models. The earphones fit into a case that charges them, which itself plugs into a USB power supply for charging. The play time is rated at 6.5 hours per charge for the earphones, and you can get three recharges out of the case, so total play time on-the-go is 26 hours -- all somewhat above average for this product category. The website says they're sweatproof, but no IP (Ingress Protection) rating is listed.
Getting good sound from true wireless earphones shouldn't be that big a deal, as there are lots of good, cheap dynamic-driver earphones out there. But so far, all of the ones I've heard sounded just OK at best -- the Sennheiser Momentum True Wirelesses being the best I've heard to date, but at a high cost of $299. Let's see how close the wizards at 1More can come at a third of the price . . .
In the box
I've already mentioned that like almost all true wireless earphones, the E1026BT-Is include a charging case. They also include silicone eartips in three sizes, as well as three sizes of silicone O-hooks that fit around each earphone and have a little O-shaped flange intended to fit into your earlobe to help keep the earphone from falling out. A USB charging cable is included, along with a drawstring carrying sack.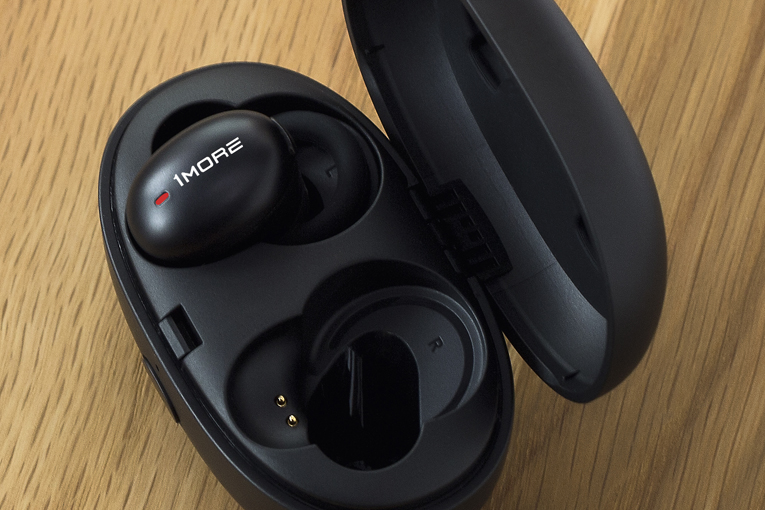 Use
How convenient the E1026BT-Is are to use depends on the shape of your ears. For LeRena Major, one of my listening panelists, the fit was great. "They just go right in!" she enthused, although she was fortunate enough to get an ideal fit on her first try. I had the opposite experience, though. None of the silicone tips were big enough to seal in my (admittedly large) ear canals, none of the O-hooks were big enough to actually hook in my ear, and the O-hooks actually prevented me from inserting the earphones securely -- they'd fall out about 20' into my daily dog walk. However, I solved the problem by getting rid of the O-hooks entirely and using larger silicone eartips left over from some other earphones. These sealed fine and kept the ultra-light earphones surprisingly secure in my ears.
The initial Bluetooth mating was almost immediate with both earphones, the easiest I've encountered with a true wireless design. They suffer occasional dropouts in one or the other earphone, but the dropouts were few and far between if I remembered to keep my phone in my left pants pocket.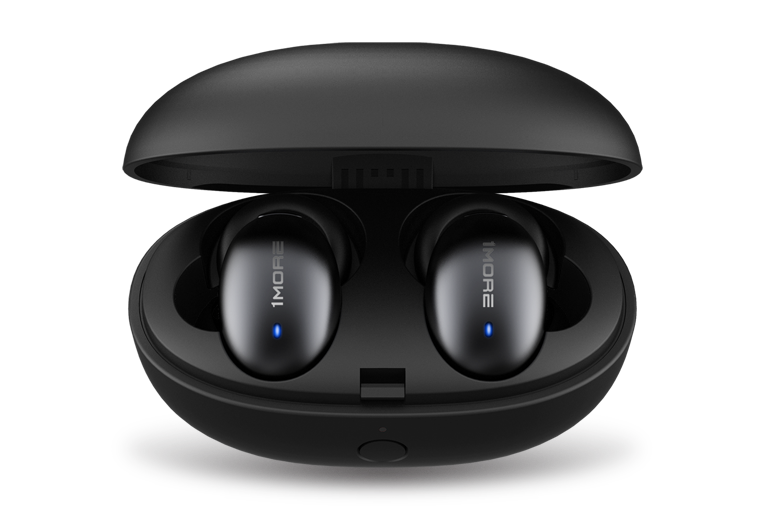 Each earphone has a little button on its back edge. Pressing these in various combinations allows you to answer and hang up on phone calls, skip tracks, and pause the music. (An update issued after this review initially ran added volume control to the earphones.) I usually find these tiny controls on true wireless earphones difficult to use, but these weren't too bad, partly because you push on the back of the earphone to use them, rather than pushing on the front and shoving them deeper into your ear.
Sound
By far the best thing about the E1026BT-Is is that I liked the sound right away. Unlike the Jabra Elite Active 65t and Sennheiser Momentum True Wireless earphones, I never felt the need to EQ them -- which is good because 1More doesn't offer a dedicated EQ app for them as those other true wireless earphone manufacturers do. Overall, I'd say their sonic profile is a little on the mellow side, with a bit of a bass boost, and that the midrange is smooth and possesses no readily apparent colorations.
Listening to Snarky Puppy's "Semente" (Culcha Vulcha, 320kbps Ogg Vorbis, Ground Up / Spotify), I was delighted to hear all the band's many instruments -- horns, flutes, piano, electric piano, electric bass, drums, and percussion -- in seemingly perfect balance. The bass was loud and powerful enough to groove but not loud or loose enough to obscure any other instruments. It's exactly what I hope for from dynamic-driver earphones: smooth sound with a good balance and plenty of detail with no edge.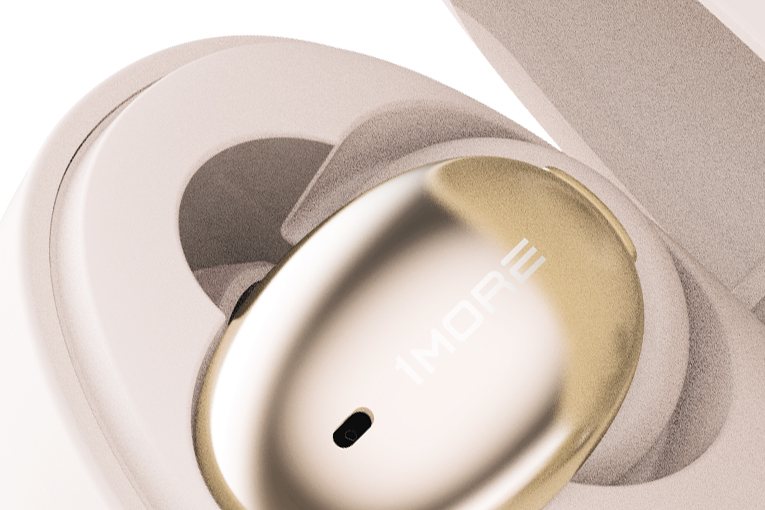 Switching over to more familiar material -- Holly Cole's "Train Song" (Temptation, 256kbps MP3, Capitol) -- I could hear that the E1026BT-Is' bass was definitely boosted, but not to the degree where it boomed, or where it obscured the treble detail of the tune's densely layered percussion tracks. Cole's voice sounded smooth and natural. I didn't get the exciting sense of soundstaging on this tune that the best passive earphones deliver, and there wasn't much sparkle to the presentation, but it was easy and pleasant to listen to.
The intro to the live version of James Taylor's "Shower the People" (stereo digital copy from the Live at the Beacon Theatre DVD, 256kbps MP3, Columbia Music Video) showed that the treble is indeed there. The first 40 seconds of the tune is just Taylor's voice and fingerpicked acoustic guitar, and both sounded clear and natural -- the voice was surprisingly free of coloration (something we rarely encounter in inexpensive earphones), and the guitar had no unnatural twang or edge. However, when the electric bass came in loud and strong, some of this sense of detail was lost.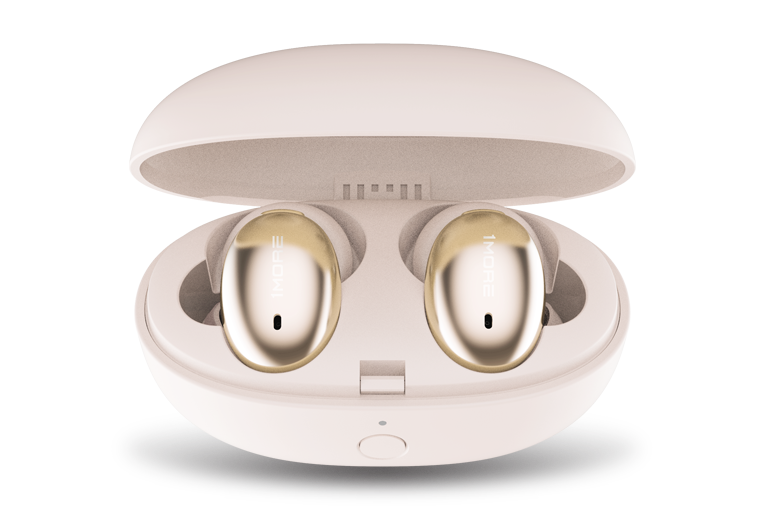 When I heard the same character in "Mystery Train," from Jerry Garcia and Merl Saunders's Garcia Live Volume Nine (320kbps Ogg Vorbis, ATO/Spotify), I thought I'd see what some EQ can do. I pulled up the ten-band equalizer in my Samsung Galaxy S9 phone and brought 63Hz down 6dB, 125Hz down 4dB, 250Hz down 2dB, and 2kHz up 2dB. This sounded about right, getting the electric bass under control and bringing out the details in Garcia's voice and guitar.
Comparison
To get a different perspective -- especially important in the case of true wireless earphones, where fit is even more likely to make or break the sound than it is with standard earphones -- I ran the E1026BT-Is by our usual panelists: LeRena Major, a Los Angeles saxophonist who's held several positions in the music business and is a voting member of the National Academy of Recording Arts & Sciences, and John Higgins, who holds a master's in music performance from USC and has served as a frequent contributor to Wirecutter and Sound & Vision. LeRena compared them with the Jabra Elite Active 65t earphones, and John compared them with the Jabra and the TaoTronics TT-BH052 ($59.99) earphones.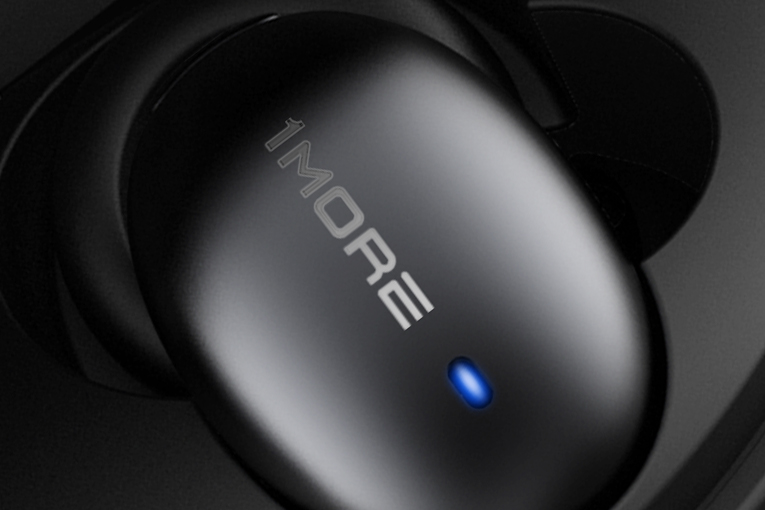 John summed it up well when he said, "That's a fine sound for $99." He felt the lower mids sounded a bit bloated (the same phenomenon I described as elevated bass), and that vocals were often obscured in complex arrangements, but he generally enjoyed the sound, especially for the price. LeRena liked the Jabras a little better sonically, but agreed that the 1Mores represent a solid value at $99 -- although she found she had to crank them up a lot to hear details in the mids and treble.
Conclusion
Like all the other true wireless earphones we've tried, the 1More E1026BT-Is don't work sonic miracles, but their sound comes pretty close to the best of them at a fraction of the price. Dial in a little EQ if and when you need it, and you'll get good sound and the unencumbered feeling that true wireless earphones deliver, for a refreshingly low price.
. . . Brent Butterworth
This email address is being protected from spambots. You need JavaScript enabled to view it.
Associated Equipment
Smartphone -- Samsung Galaxy S9
1More E1026BT-I Stylish True Wireless Earphones
Price: $99.99 USD.
Warranty: One year, replacement; 30-day satisfaction guarantee.
1More
Phone: (855) 551-6673
Website: www.usa.1more.com