Sound:











Value:











(Read about our ratings)
Measurements can be found by clicking this link.

As we watch an increasing number of companies throwing lots of money and metal into the design and manufacturing of headphone amps, it's a good idea to consider what we really need in a headphone amp. What we don't need is a powerful output stage or a big power supply, because headphones typically require only a few milliwatts of power -- roughly one-thousandth as much power as most speakers need. Nor do we need a heavy, elaborately machined metal chassis, because headphone amps needn't be bulky. What we usually need is just a user-friendly design, a couple of inputs, and enough power to drive most headphones. The Schiit Fulla 2 desktop DAC-headphone amp ($99 USD) seems to be built with these goals -- and only these goals -- in mind.
Schiit Audio designed the Fulla 2 specifically to sit nice and stable on a desktop, where you can easily reach over and twist its big volume control. Plug your headphones into the front 1/4" (6.3mm) output jack, and connect either a computer or phone to the back panel via USB. Or if you're running an analog source, plug that into the front 1/8" (3.5mm) input and use a standard USB charger to power the Fulla 2. It even has two 1/8" analog outputs on the back -- one lets you use it as a preamp-volume control for powered speakers, the other is a fixed-level output that lets you use the Fulla 2 as a DAC.
The Fulla 2's no powerhouse, but at a rated 360mW into 32-ohm headphones, and 40mW into 300 ohms, it probably has plenty enough power to get top performance from your cans. Its internal DAC is a long way from state-of-the-art, but it handles PCM digital audio up to 24-bit/96kHz resolution, which is enough to play probably 99 percent of the digital music most audiophiles listen to (and 100 percent of the digital music everybody else listens to).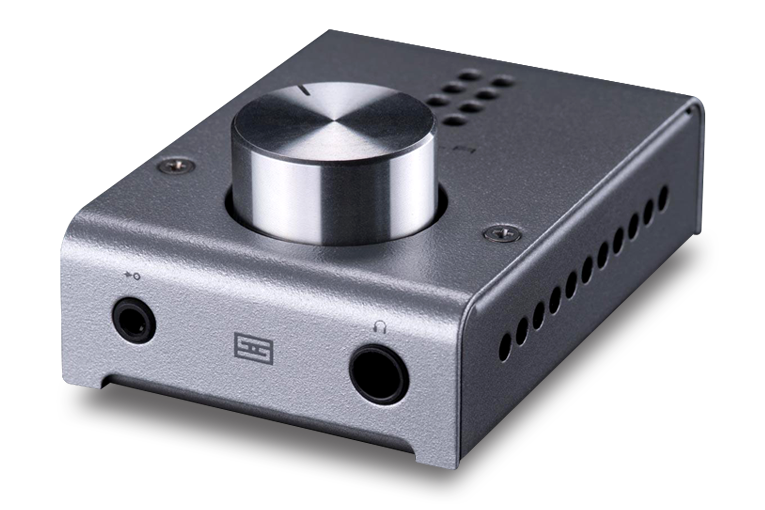 It's amazing, at the Fulla 2's $99 price, to see how few corners Schiit cut in its design. It has a dual-mono output stage, with separate Texas Instruments LHM6643 op-amp chips for the left and right channels. The DAC chip is an AKM AK4490, which, according to AKM's site, is used in many much more costly audio products. There's even a real Alps analog potentiometer controlling the volume, instead of a digital encoder controlling a digital volume chip. I should point out that pots don't necessarily deliver better sound, and that they produce less consistent channel-to-channel tracking than digital volume controls do, but to me, these potential downsides are more than outweighed by the fine adjustment that a potentiometer provides -- a welcome relief from the ±0.5dB or ±1dB volume steps most digital volume controls offer.
In the box
The Fulla 2 comes with a 3' (0.9m) USB cable tipped with a Micro-USB plug. You can use this to connect to a computer to provide data and power to the Fulla 2, or to a USB charger if all you need is power.
Use
The fact that the Fulla 2's manual is just two pages plus a cover and a page of boilerplate tells you a lot. You just plug it in and start using it. With my Lenovo Windows 10 laptop and my Samsung Galaxy S9 phone, I connected the Fulla 2 and everything worked (although I had to use a USB-C adapter to connect the phone). The unit was heavy and stable enough on my desktop that I could just twist the volume control with my left hand; I didn't need to hold it down with my other hand.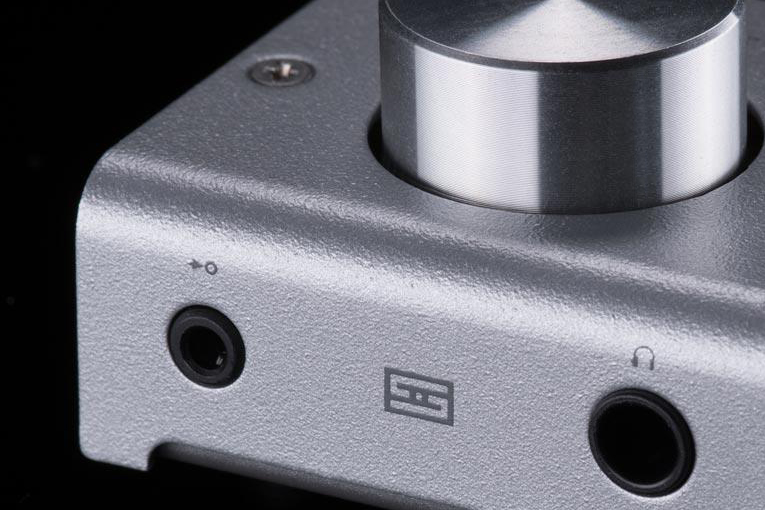 I do have one nit to pick with the design, though -- I wish the analog input were on the rear instead of the front. It seems to me that this jack will likely get much more use than the fixed-level line output, but using it means you have another cable snaking out the front of the Fulla 2, and thus adding clutter to your desktop.
I also noted one strange but not particularly troubling quirk with the Fulla 2, which I'll discuss in the Comparison section below.
Sound
After spending a few days just casually listening to the Fulla 2 with whatever headphones I had laying around at the moment, I decided to start my formal eval by tasking it with one of the toughest tests of a headphone amp: driving the HiFiMan HE6se headphones. These headphones -- with sensitivity of just 83.5dB according to HiFiMan's ratings and 79.3dB according to my measurements -- require about 100 times as much power as a typical set of headphones.
I was delighted to hear that not only did the Fulla 2 play reasonably loud with the HE6ses, but it sounded good doing it. The sound didn't thin out or become harsh when I cranked the volume full up for King Crimson's intense "Sleepless" (Three of a Perfect Pair, 16/44.1 WAV, E.G./Warner); many inexpensive headphone amps start to sound shrill when playing material like this through insensitive headphones, because bass frequencies demand more power and are thus the first to suffer when an amp is being maxed out.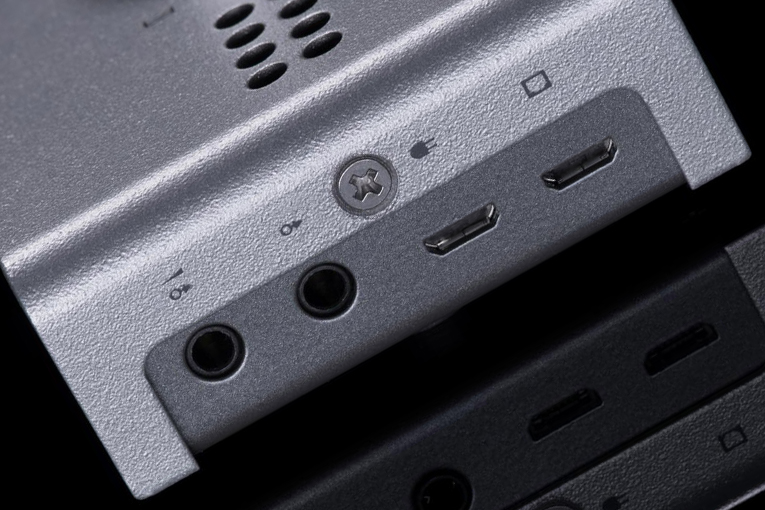 I then tried the same test with ZZ Top's "Chartreuse" (La Futura, 16/44.1 WAV, American Recordings / Universal). "Chartreuse" is one of the most dynamically compressed recordings I've found, and it and the HE6ses allowed me to find the Fulla 2's limits. While the balance of bass to mids to treble still held up, and the Fulla 2 delivered a satisfying (but far from crazy) listening level, the sound distorted at full volume. But all I had to do to clean it up was turn down the volume slightly, from about 5 o'clock (full blast) to 4 o'clock. At this level, which was still loud enough for me to enjoy, even bassist Dusty Hill's deepest notes (a 41Hz low E, I'd guess) sounded clear and powerful.
Clearly, if the Fulla 2 can drive the HE6ses comfortably under almost all circumstances, it's easily capable of delivering good performance with almost any headphones. Nice as the sound was in almost all cases with the brutal HE6ses, it was even better with the much-easier-to-drive Meze Empyrean, Focal Stellia, and Monoprice M650 headphones
Comparison
I'm not aware of another DAC-headphone amp that's similar to the Fulla 2 in design and price, but I did have on hand the iFi xDSD ($399), a DAC-amp that serves many of the same applications as the Fulla 2 does, even if it's more portable but less stable on a desktop. The Fulla 2's potentiometer volume control allowed me to match the two devices' volumes with extraordinary precision: ±0.015dB at 1kHz. I fed both with identical files sourced from two laptops running foobar2000 music player software, and used the HE6se headphones again.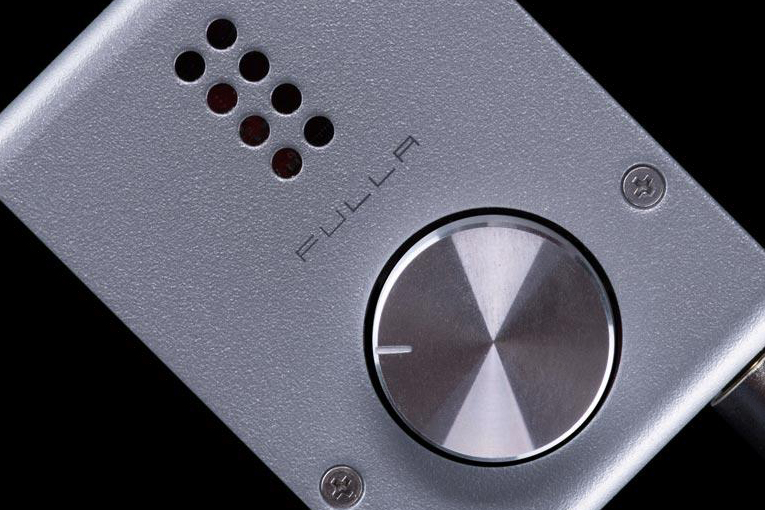 I noted a strange quirk in the Fulla 2 that made the comparisons more difficult -- when I disconnected the headphones manually, they muted the amp's sound, even though I could see that the music was still playing on foobar2000. I had to stop and restart the music to restore the sound. This is similar to how smartphones tend to work, although when you disconnect the headphones from a smartphone, playback typically pauses, then is restarted by hitting Play. It's not a big deal, but it's a little weird, so I thought I'd mention it.
Both amps had to be pushed to or near max volume to drive the HE6ses, but both managed it. However, they did sound a little different. For instance, on "Sassy's Blues," from singer/saxophonist Camille Thurman's Inside the Moment (24/96 AIFF, Chesky), the xDSD seemed to produce a little more sense of space and top-end detail -- but a little more listening told me that the xDSD sounded subtly brighter than the Fulla 2, which would create the impression of more space and treble detail, even though it's really just a little extra treble.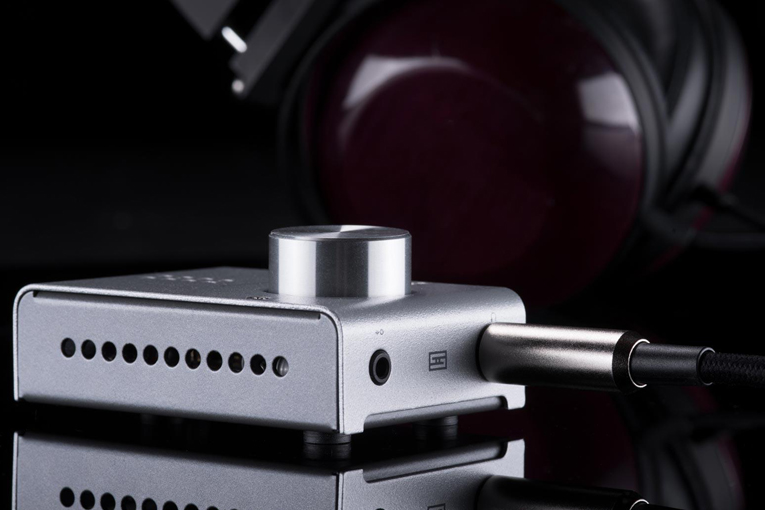 Holly Cole's rendition of "Ain't That a Kick in the Head" (Holly, 16/44.1 WAV, Universal Music Canada) confirmed this perception. The highs definitely sounded more pronounced from the xDSD, with the cymbals leaping out of the mix a bit more. It wasn't really better or worse with either amp, just different. I have no way to be sure which is more representative of the actual recorded sound, and of course the headphones have vastly larger deviations from linearity than any amp does.
Conclusion
The Schiit Audio Fulla 2 is a great choice for anyone who doesn't want to use the cheap little headphone amp built into their computer or smartphone, but who doesn't want to invest a fortune in an exotic amp, and who doesn't feel compelled to chase the latest (and questionably audible) leap to ever-higher digital file resolutions. Unless you own one of the handful of headphones that truly demand an extraordinary, high-end amplifier, the Fulla 2 will get your headphones sounding great for what might be a fraction of the price you spent on the headphones.
. . . Brent Butterworth
This email address is being protected from spambots. You need JavaScript enabled to view it.
Associated Equipment
Headphones -- HiFiMan HE6se, Monoprice Monolith M650, Focal Stellia, Meze Empyrean
Laptop -- Lenovo Windows PC running foobar2000
Smartphone -- Samsung Galaxy S9
Schiit Audio Fulla 2 DAC-Headphone Amplifier
Price: $99 USD.
Warranty: Two years, repair.
Schiit Audio
24900 Anza Drive, Unit A
Valencia, CA 91355
Phone: (323) 230-0079
Website: www.schiit.com